Men's ties can be difficult to organize–especially for the man in your life that loves to collect ties. But this cheap DIY tie organizer for less than $10 is quick, easy, and space-saving!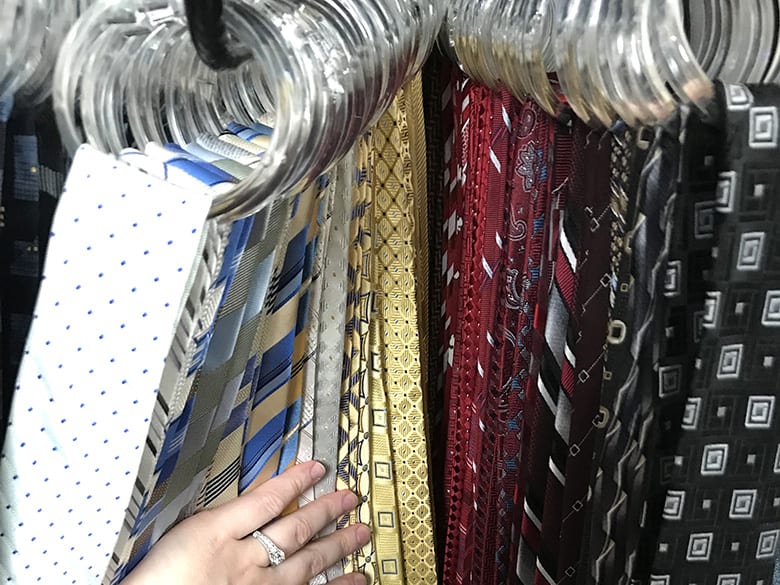 Jared and I have been living in our house for almost a year (which means we're coming up on our year anniversary–go us!). You know, you learn a lot about a house and husband during that time…
What I've learned about the house
crab grass sucks (oh wait, that's about the yard)
window seats are cute but possibly drafty and make a front room awkward for arranging furniture
even carpeted stairs can be slippery–my poor tailbone–twice
having spare bedrooms (one for a craft room and one for a man cave) is essential
slow-close toilet lids are obnoxious because they tend to pop off regularly
having a double oven (that's the size of a regular oven) is amazing!
you really don't notice an imperfect paint job (who am I kidding, I notice everything 😂–now Jared, about that vaulted ceiling in the entryway…)
What I've learned about the husband
he makes a delicious Indian curry from scratch (and can cook anything, even if he thinks he can't)
he works incredibly hard and doesn't get a lot of sleep (the hazards of having to be at work at 5 am and being married to a night owl)
you can't interrupt a "Raid"–some video game thing about going into gears of war against a girl named Destiny, climbing towers and smiting phoenixes, leveling up to buy new pickaxes, and

flossing

at fountains to taunt the enemy (did I get all that right, Jared?)
he is a super picky eater, but is a champ when it comes to trying new things (high five for buffalo chicken pasta

! –with just a few modifications

)
unpacking boxes is at the bottom of his honey-do list
he collects ties–like, a LOT of ties–so I'm set for every Father's Day ever
and to be fair…
What Jared would say he's learned about the wife
she's practically perfect in every way
*happy sigh* And that's why I love him.
But back to the ties
93 of them, to be exact. And up until a couple weeks ago, they looked like this: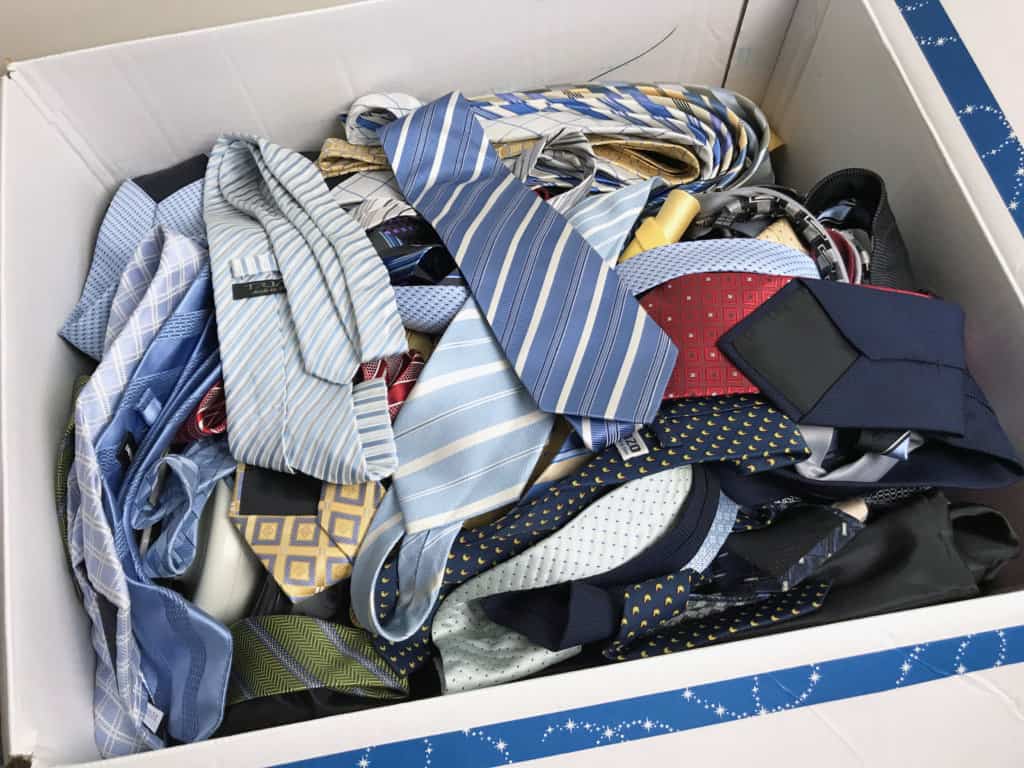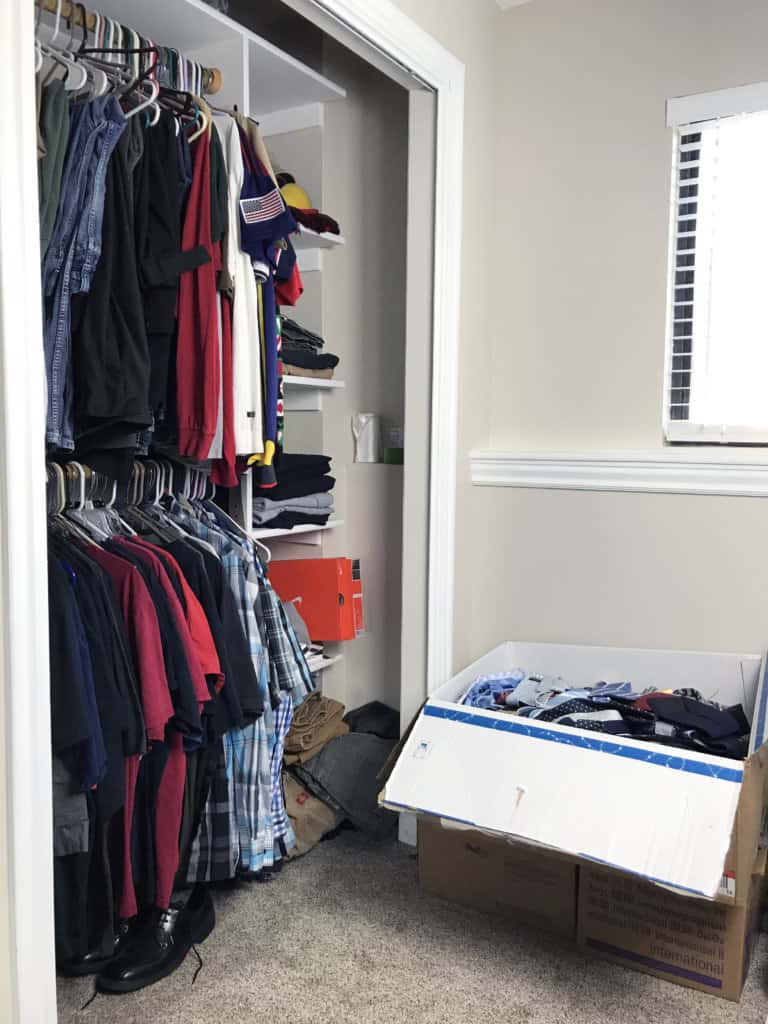 After months of these boxes sitting in the corner of our bedroom, my OCD got the better of me and I went on an organizing binge (or would you call it a purge?). I researched tie organization ideas for a few days and ultimately decided on the most inexpensive and most space-utilizing option–one day we'll have to upgrade to those roomy walk-in closet things.
The Best Way to Organize Ties
Supplies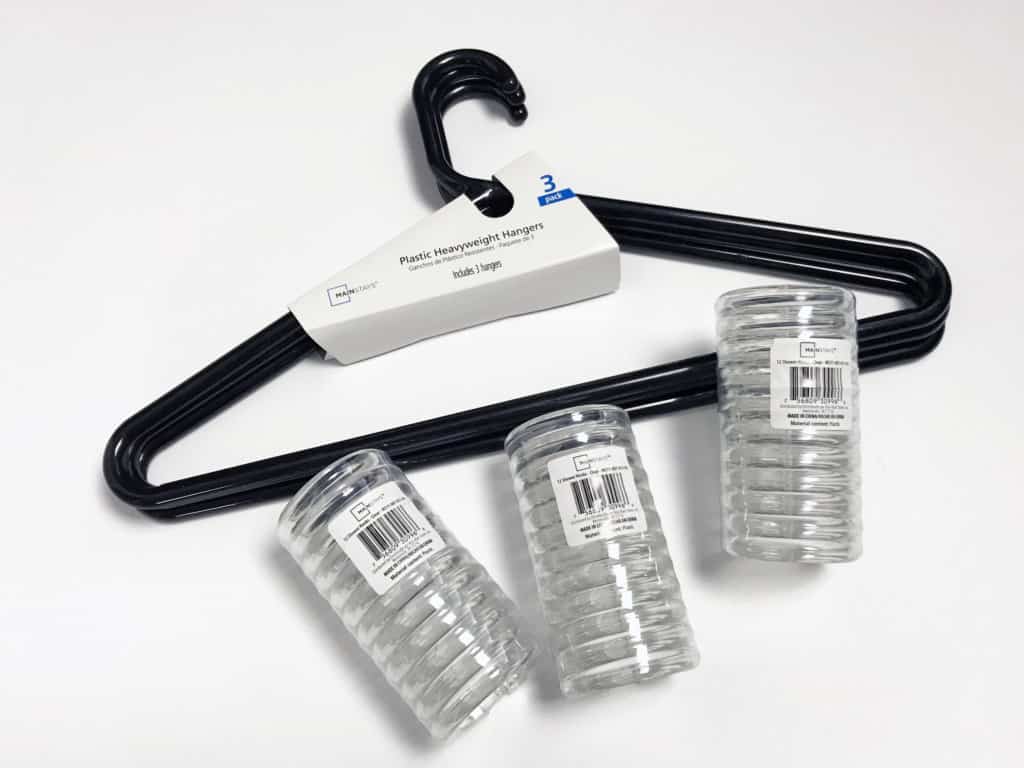 Note: count how many ties you have before going to the store. Or, just get extra shower rings the first time you go.
I only got 6 packs to start (there was no way Jared could have more than 72 ties, right?), so halfway through, ran back for more.
I got all the way home after my second trip to Walmart and the shower rings were nowhere to be found in my car. And then it dawned on me, "Oh, Aubree, remember that time that you were in the self-checkout and thought 'I shouldn't put these shower rings in a bag because I'll forget to grab the bag on my way out' but you put them in the bag anyway?"
Oh, yeah, that. So I ran all the way back to Walmart (in my car, of course, I don't actually run) and there they were, waiting for me at self-checkout. Face palm.
Steps
1. Organize ties according to most-worn or by color. I chose color, because it's just so satisfying.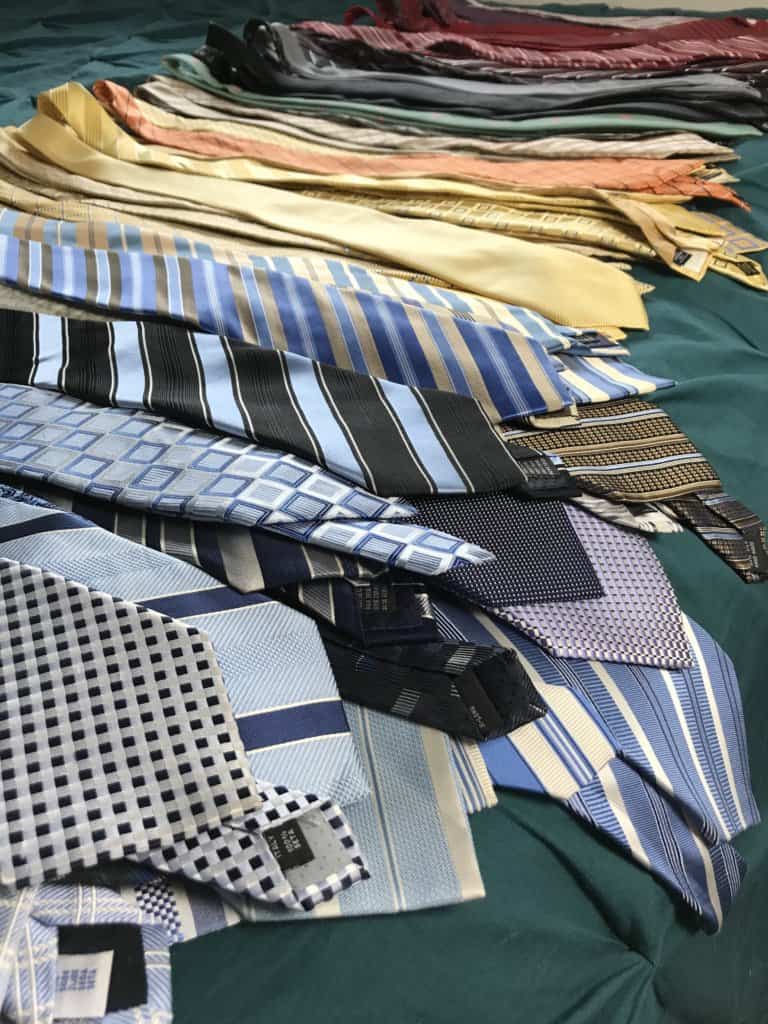 2. Unlatch shower rings and attach to hangers. I found that 29 fit on one hanger–and having a full hanger keeps the ties from falling to one side.
3. Use a free-standing clothing rack to make the organizing even easier (optional, but helpful if your closet is crowded or hard to work in). (P.S. These things are great for hang-drying laundry! We couldn't live without it. Another inexpensive Walmart purchase.)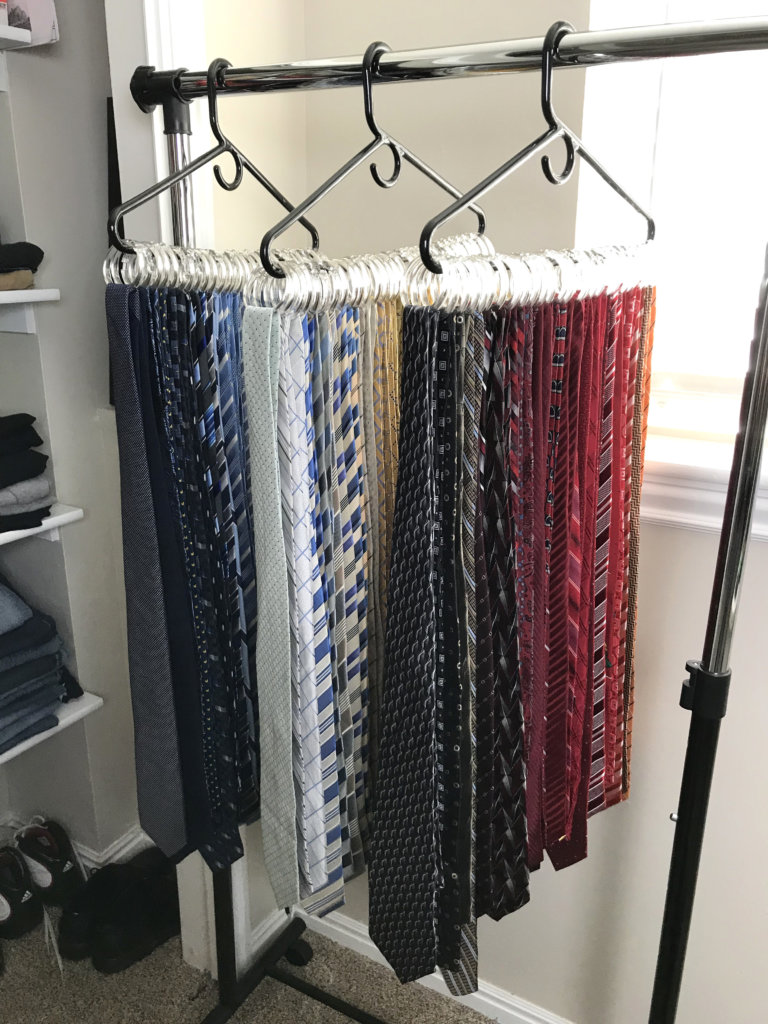 4. Slip ties through shower rings, being careful not to run them over the shower ring's latch: it could potentially snag the tie if you're not careful (but it's easy to avoid that).
5. Hang in your closet and enjoy being able to easily thumb through your rainbow of ties!
And that's how you organize 93 ties (minus a few that I left off these hangers). But, somehow three more ties appeared over the weekend…huh, how did that happen, exactly, Jared? So it looks like I need to make that fourth hanger after all…🙄
Do you have a tie-hoarder in your household? What are your organizational tricks?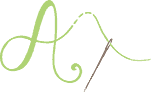 Don't forget to pin and save for later!