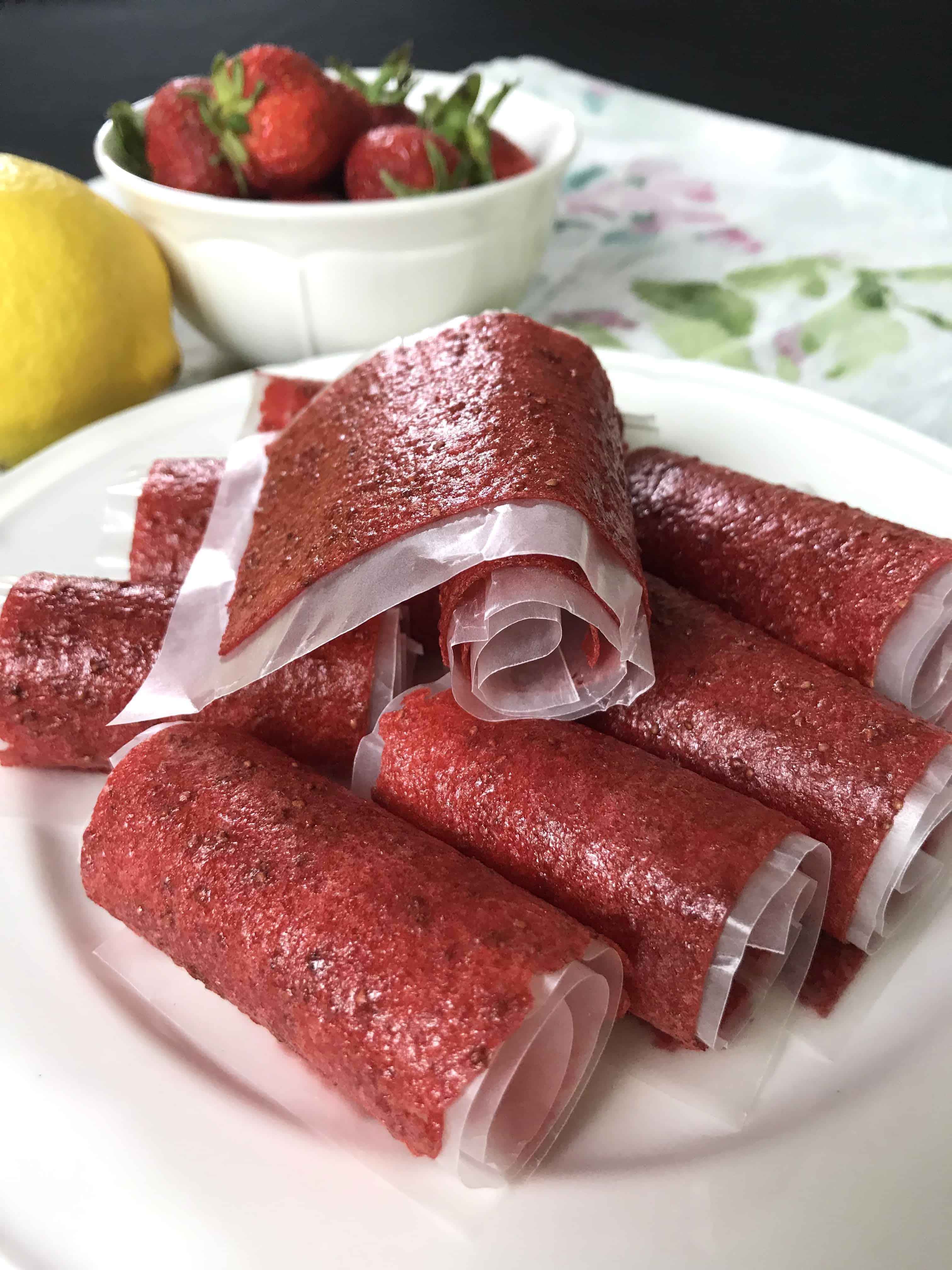 Homemade Fruit Leather
With only three ingredients, making fruit leather at home is easy, healthy, and delicious. Use any kind of fruit or combination you like!
Preheat oven to 170° F (or as low as your oven will go). Line a baking sheet with a Silpat mat or parchment paper.

Puree fruit in a food processor. Add sugar and lemon juice and process until smooth. Strain seeds if desired.

Pour fruit mixture onto baking sheet and spread with spatula until you have an even layer. You can tap the baking sheet on the counter a few times to help distribute the mixture evenly. Avoid spreading past the Silpat mat or parchment paper for easiest cleanup.

Bake for 3-6 hours. After 3 hours, check every hour or so until the desired texture is reached. You want the fruit leather to be set and not sticky to the touch, but overcooking will result in brittle edges. For strawberry, 3 hours and 40 minutes. For the blueberry/strawberry combination, 5 hours.

Remove from oven and let cool to room temperature. Cut into strips with a knife or pizza cutter and roll onto strips of parchment paper. Fruit leather can be stored in an airtight container for up to 2 weeks.