Up your white elephant gift giving game with these funny and quirky ideas! Just in time for your white elephant Christmas party!
This post contains affiliate links. For more information, see my disclosures here.
Whoa…what happened to this year? I can't believe Christmas is right around the corner. But, also, "Yay!! Christmas is right around the corner!"
With all the holiday parties coming up, you're bound to have at least one white elephant gift exchange. Cue the weird, quirky, and wholly unnecessary.
Oh…but shopping? You mean I have to change out of my pajama pants and face the cold and the holiday crowds?
No, no! Of course not. That would be ridiculous.
Shop from home. On Amazon, because it's the best. Especially if you have Prime–which is totally worth it, because free shipping! (Plus, you get Prime Video–which has some of my favorite BBC shows right now. Double worth it.)
Amazon has made holiday shopping even easier with categorized Gift Guides on their website. I scanned a few and decided to come up with some of my own. First and foremost, this glorious white elephant gift guide.
My Favorite White Elephant Gifts on Amazon
1 / 2 / 3 / 4 / 5 / 6 / 7 / 8 / 9 / 10 / 11 / 12 / 13 / 14 / 15
Oh, I mean "worst white elephant gift ever." Actually, Popsockets may seem gimmicky but don't knock it 'til you've tried it. There could be worse white elephant gifts (keep reading for some of those).
Unicorns have been quite popular this year, and I feel strongly that squirrels shouldn't be left out of the fun. But also, please send me pictures if you successfully feed a squirrel with this.
No one ever told me these were a thing! Like the other night when I cut up the onions of death. I have a feeling this is the white elephant gift that would actually get used regularly…
Education is education, I say. You never know when that little piece of useless information could come in handy. You could actually be doing your white elephant recipient a huge favor.
Because that just seems useful and necessary.
You should really just go to the product listing on Amazon to read about this book, because they'll do a much better job of selling you on why this would be a fabulous white elephant (or everyday) gift. Sometimes it's just nice to know what might kill you. You know, just in case you start exhibiting any symptoms.
I saw someone playing with one of these at church the other day. Actually, what I saw was a parent take it from their kid so they could play with it themselves. (I was tempted to ask if I could have a turn.) These come in a pack of three, so feel free to gift two at your white elephant party and save one for yourself. I won't tell.
Mmm…if you've never had a cookie made in a skillet (aka, a skookie) topped with a scoop of melty ice cream, you haven't lived. This is for the person who can't stand giving traditional white elephants and wants to give a gift that actually might be desirable. Way to ruin the point of a white elephant gift exchange, buddy…but, yeah, I wouldn't mind receiving this.
Ew. Just ew. But also, I want to win the award for "Best White Elephant" this year. Besides, I'm a cheap white-elephant-gifter and it's the least expensive item on this list.
This seems like a white elephant gift Taylor Swift would be proud of. (YouTube that if you don't know what I'm referring to, I still laugh every time.)
Another instance where you just need to read the product listing. People are so creative. Or weird. But 658 customer reviews on Amazon are voting for creative.
Need some encouragement to get through a less-than-palatable meal? It's okay, I get it. Simply divide the inedible (lima beans, broccoli, kimchi–whatever it may be) between the first eight compartments and make your way to the hidden reward (a cookie, sliver of cake, or candy bar) in the last compartment. Your mom (or spouse) will be so proud of you! Rewards not included.
These seem like a great idea. Apologies can be really hard, especially when it's about eating the last piece of cake. No one wants to be that guy, but sometimes it just can't be helped.
Leg-shaving and bra-wearing are huge achievements in my house, and I often feel I deserve a sticker after. Or a cookie, but that takes more effort.
The only thing better than getting band-aids for Christmas? Getting band-aids with Shakespearean insults on them. Now, away, you three-inch fool!
What's the best white elephant gift you've received? Let me know in the comments!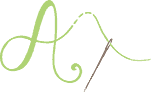 4