Up your white elephant gift giving game with these funny and quirky ideas! This is the ultimate list of steal-worthy gifts under $20, just in time for your white elephant Christmas party or gift exchange!
Whoa…what happened to this year? I can't believe Christmas is right around the corner. But, also, "Yay!! Christmas is right around the corner!"
If you have holiday parties coming up, you're bound to have at least one white elephant gift exchange (or you should, because they're way more fun!). Cue the weird, quirky, and wholly unnecessary.
This post contains affiliate links. For more information, see my disclosures here.
The Ultimate List of Steal-Worthy White Elephant Gifts
These are in no particular order, mostly because there's no way I could ever choose a favorite. There's something for everyone on this list!
Oh, I mean "worst white elephant gift ever." I think most of us are past the "Popsockets are gimmicky and I'd never use one" because, hello!–they're actually super handy. But I think this still makes a funny white elephant. (There could be worse white elephant gifts–keep reading for some of those!)
It's a fanny pack…it's holographic. Need I say more? (Just…don't get this fanny pack, ok? Or maybe it'd make a better white elephant gift…but, ew.)
No one ever told me these were a thing! Like the other night when I cut up the onions of death. I have a feeling this is the white elephant gift that would actually get used regularly…
Education is education, I say. You never know when that little piece of useless information could come in handy. You could actually be doing your white elephant recipient a huge favor.
All the cool kids sip their sodas through a Red Vines straw. But, psyche! These are made of silicone. You can still look cool but without the soggy licorice at the end.
Because that just seems useful and necessary. And I kinda want a deck for me.
You should really just go to the product listing on Amazon to read about this book, because they'll do a much better job of selling you on why this would be a fabulous white elephant (or everyday) gift. Sometimes it's just nice to know what might kill you. You know, just in case you start exhibiting any symptoms.
These chopsticks take your food fights to a whole new galaxy. Did I mention they light up?
I saw someone playing with one of these at church once. Actually, what I saw was a parent take it from their kid so they could play with it themselves. (I was tempted to ask if I could have a turn.) These come in a pack of three, so feel free to gift two at your white elephant party and save one for yourself. I won't tell.
I may or may not have this in my cart right now…for me.
You might be wondering why this seemingly-boring houseware item made the list. But then you obviously haven't had a skookie (skillet cookie) before and I'm not really sure how you find meaning in life. This is for the person who can't stand giving traditional white elephants and wants to give a gift that actually might be desirable (pair it with a cookie mix or your Grandma's coveted recipe for her chocolate chippers, and this is sure to get stolen a few times).
The item description says "Your hand will climb trees and forage for nuts." Sounds like a good time.
For all the times when people want to share their tales of woe…but you really just don't care. This would have been amazing at my desk job, back when I had one of those.
There's a certain person in my household who would totally benefit from this (ahem, and it's not my son). This nifty light is motion-activated and rotates between 8 colors. It's like a light show for your bum, now who doesn't want that?
This might be my new favorite book. And I kind of want to buy it for every baby shower I ever go to. That, or All My Friends are Dead, another classic children's book…that's not really a children's book.
Ah, people. Just when you think they can't get any weirder and then they come up with this. Ew. Just ew. But also, I want to win the award for "Best White Elephant" this year. (Besides, I'm a cheap white-elephant-gifter and it's one of the cheaper items on this list.)
This seems like a white elephant gift Taylor Swift would be proud of. (YouTube that if you don't know what I'm referring to, I still laugh every time, even if that was "so last decade.")
All the best bathrooms have one, right next to the Poo-Pourri. Just one question…do we have to share the same pen?
Another instance where you just need to read the product listing. People are so creative. Or weird. But over 5000 customer reviews on Amazon are voting for creative.
Need some encouragement to get through a less-than-palatable meal? It's okay, I get it. Simply divide the inedible (lima beans, broccoli, kimchi–whatever it may be) between the first eight compartments and make your way to the hidden reward (a cookie, sliver of cake, or candy bar) in the last compartment. Your mom (or spouse) will be so proud of you! Rewards not included. (There's also Enchanted Forest, Outer Space, and Pirate options…I kinda want the collection…)
Gone are the days when you have to actually go to the store to people-watch. Now you can stay home and color them instead! Your eyes may never be the same, you have been warned.
This is for all the OCD people at your white elephant party (because you're probably related to a few).
Okay…I've tried to keep this list pretty clean…but I couldn't resist this one, because I think it's hilarious. Just maybe don't take this to your family party where your grandma could end up with this gift.
These seem like a great idea. Apologies can be really hard, especially when it's about eating the last piece of cake. No one wants to be that guy, but sometimes it just can't be helped.
Leg-shaving and bra-wearing are huge achievements in my house, and I often feel I deserve a sticker after. Or a cookie, but that takes more effort. (If you're looking to one-up other white elephant gifters, you should probably go for a whole sticker book of adult achievement stickers.)
I actually love this and totally want one for myself. This is bound to get stolen a few times (at least by all your four-eyed friends).
The only thing better than getting band-aids for Christmas? Getting band-aids with Shakespearean insults on them. Now, away, you three-inch fool!
The Best White Elephant Gift Ideas
Hopefully this list gave you some fun ideas of what to take to this year's white elephant gift exchange. What's the best white elephant gift you've received? Let me know in the comments!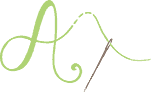 Don't forget to pin and save for later!