Download these free printable cards just in time for Father's Day! Kids can color and decorate them, or you can add a photo for dad on the inside!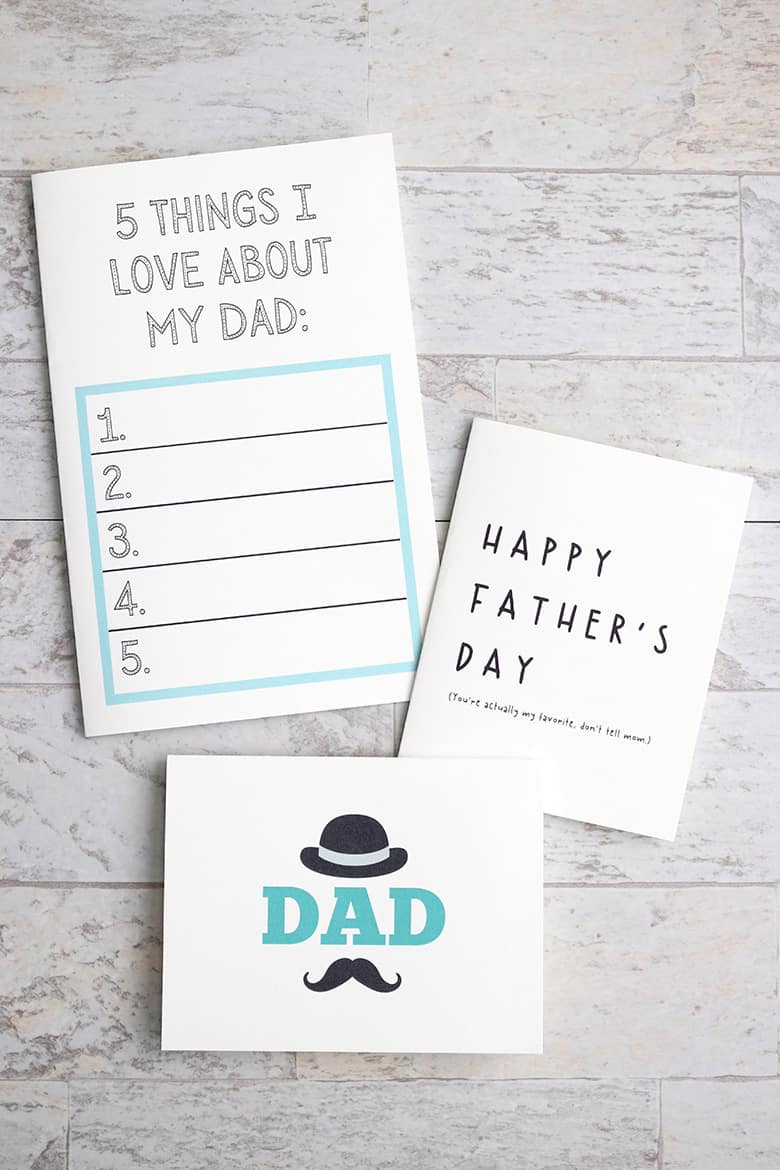 I love giving homemade gifts. But it turns out I've been the worst at this in my marriage. I struggle to know what to get my husband and often procrastinate finding gifts until the last minute–if I remember at all.
Last year, I completely spaced that it was Father's Day until the day of. Granted, Jared wasn't *technically* a father yet…but I was pregnant and still should have acknowledged the day for him (especially since he acknowledged Mother's Day for me…). #wifefail
This year I've tried to be a little more on top of it. And since I was already creating a card for our son to "give" him, I'd thought I'd make a couple extra cards to share with you!
I made the designs fairly simple so you don't have to use tons of printer ink. Also, I thought kids might enjoy coloring in the white space or decorating with stickers. So you'll have to let me know what you think! I'd love to offer more printables like this in the future.
This post contains affiliate links. For more information, see my disclosures here.
How to download and print these cards
Click on the link below to the card(s) you'd like to print. The link will open a PDF in your browser. Click the printer icon to print from that screen. Or, click the arrow button to download and save the file to your computer.
Set your printer to print at 100% scale and borderless printing.
For the two smaller cards, if you're not sure what direction your printer is going to print the card (I can never remember on mine), I recommend using a full sheet of paper or cardstock and printing one at a time. Then you can crop them down to size.
Feel free to contact me or leave a comment below if you have any problems!
---
Want to make your own printables? You can use the free version of Canva here, but I am a huge fan of Canva Pro! I use it for everything!
---
FREE Father's Day Card #1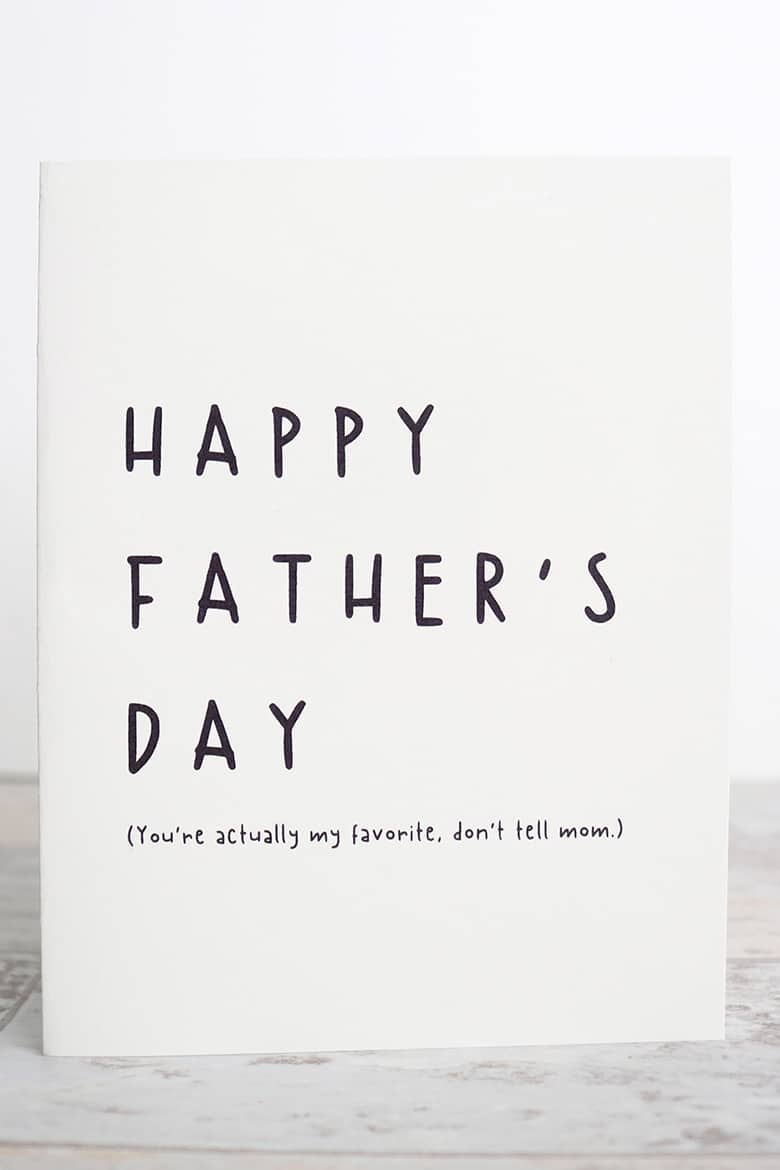 Jared and I joke all the time about who is the favorite parent. It was pretty obvious it was me for awhile, but now we're not so sure. Our son absolutely lights up (and by that, I mean can't stop shrieking with excitement) when Jared gets home from work now. It's pretty cute.
This card measures 8.5″ x 5.5″ unfolded (half of a regular sheet of paper) so once it's printed, you'll need to crop it down to those dimensions with a paper trimmer. This card fits in an A2 size envelope.
FREE Father's Day Card #2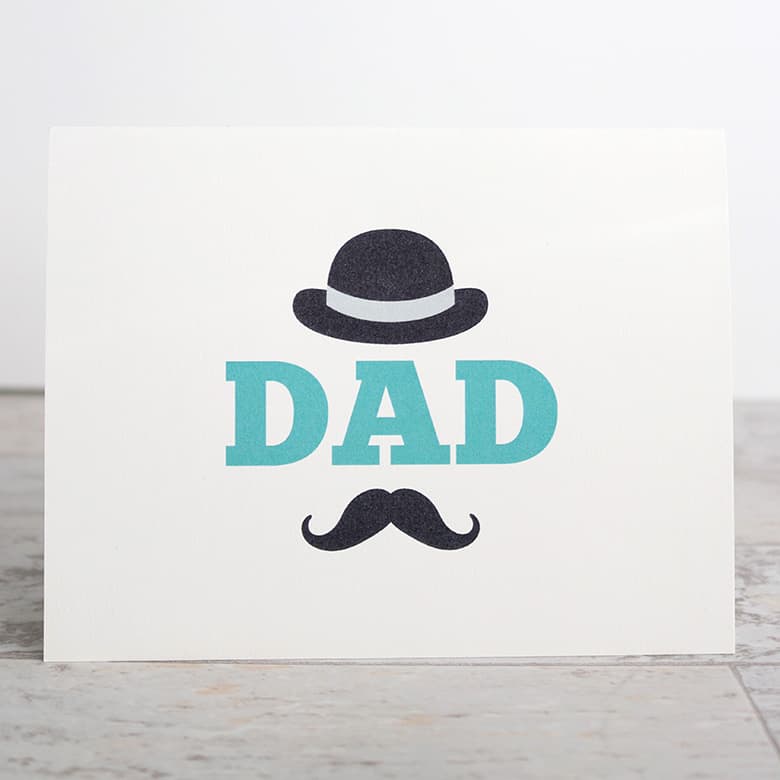 This card measures 5.5″ x 8.5″ unfolded (same as above, just folded the other direction) so once it's printed, you'll need to crop it down to those dimensions with a paper trimmer. This card also fits in an A2 size envelope.
FREE Father's Day Card #3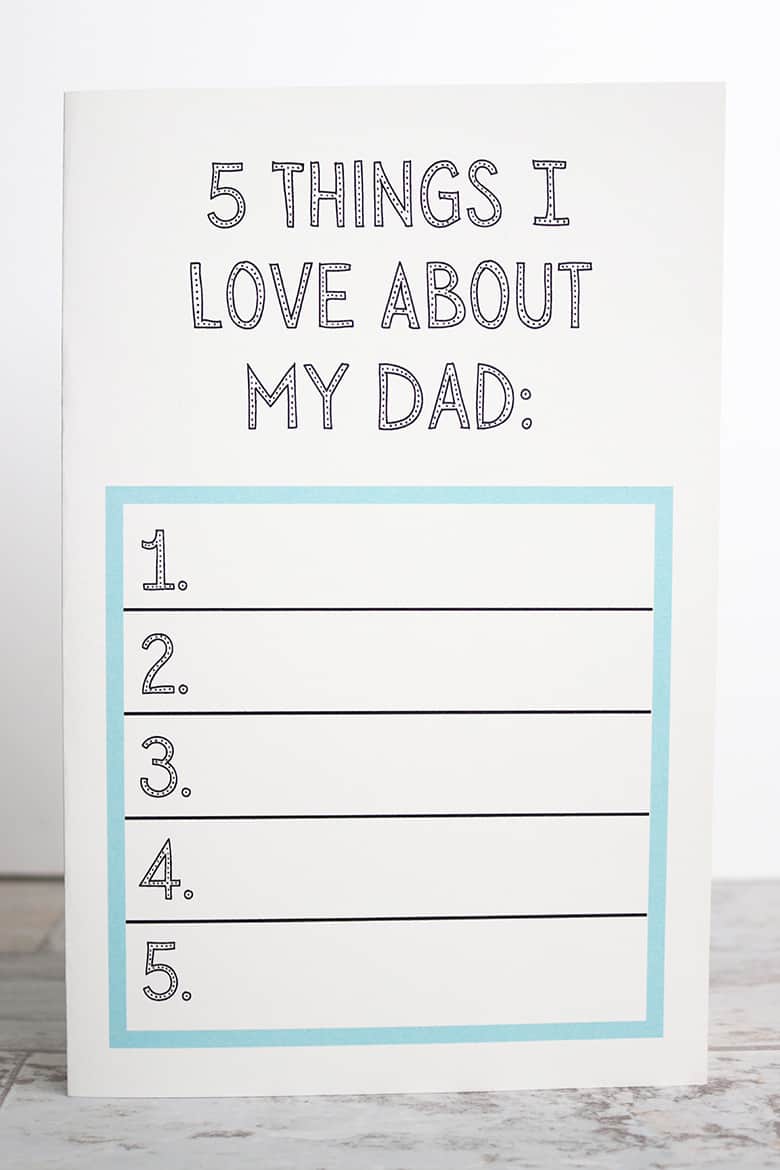 This card measures 11″ x 8.5″ unfolded (a full sheet of paper) so you do not need to crop this one. This card fits in an A9 size envelope.
I recommend using a bone folder to fold all your cards–it gives a super crisp, clean fold.
Head to this post to see more of my favorite card making tools!
Printable Father's Day Cards
I hope you and your family enjoy these cards! And hopefully it makes your Father's Day giving a little easier.
Is there a printable you'd like to see on the blog in the future? Let me know in the comments below and I'll make it happen!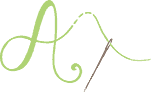 Don't forget to pin and save for later!