Did you know you can cut freezer paper with your Cricut? Making freezer paper stencils just got a whole lot easier! Paint works great with this method, so this is a great option if you want to skip the vinyl and save some money.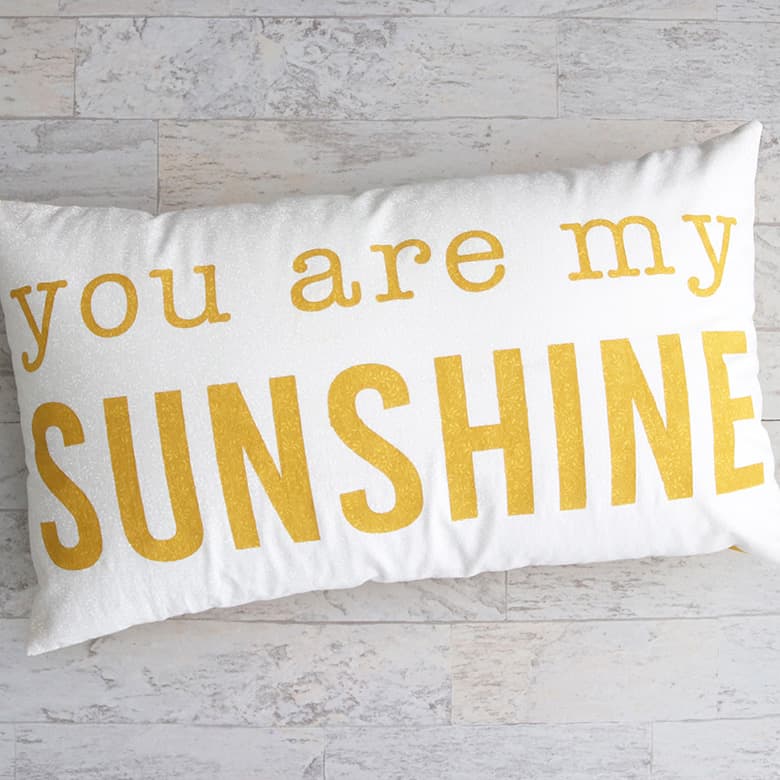 This post contains affiliate links. For more information, see my disclosures here.
I've had my Cricut Maker machine since Christmas but I'm just barely getting a chance to experiment with it (turns out it's kind of hard to craft with a new baby 😜). But everything I've made with it so far has been such a breeze! It's so versatile, so if you can afford one, I totally encourage you to make the investment!
Do You Need a Cricut to Make Freezer Paper Stencils?
No! While the Cricut speeds up the process a bit, I've made tons of freezer paper stencils without a Cricut. Head to my original post on how to make freezer paper stencils (no Cricut required) for more tips there.
But if you're a lucky Cricut owner (seriously, I feel so spoiled…I have a very thoughtful husband), keep reading to see just how simple this process is.
How to Cut Freezer Paper with your Cricut
Prepare Your Cricut Mat
First, cut a section of freezer paper to fit your mat (and obviously your chosen design). Remember that you're making a stencil so you'll want extra space around your design to protect the rest of your fabric from excess paint (or whatever surface and medium you choose).
You'll want to use a standard mat (the green one). The LightGrip (blue) mat might also work but I haven't tried it so I can't guarantee good results.
Place your freezer paper SHINY SIDE DOWN on the mat and smooth out any bubbles. You can use your scraper tool to help. (A fresh, sticky mat is also helpful.)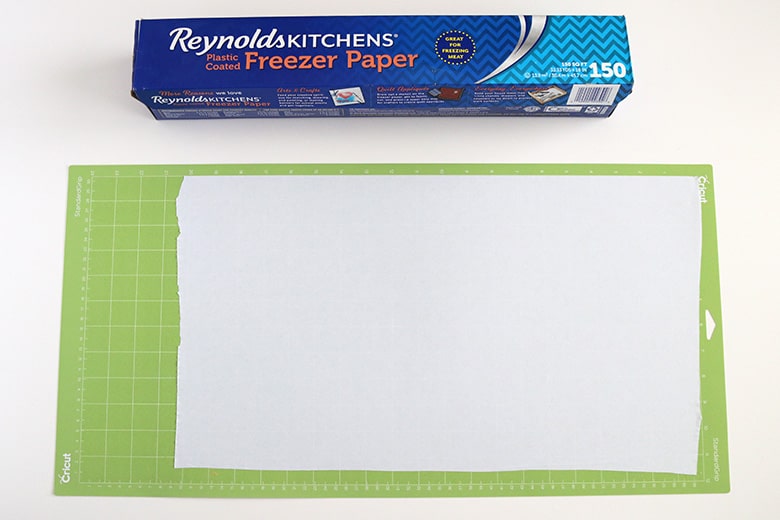 Prepare Your Design in Cricut Design Space
I'm pretty sure "cut" is the default linetype, but just double check (it's in the top left corner of the Cricut Design Space canvas).
To make your design as easy as possible to transfer, you'll want to select your entire design and weld it. This will keep all your elements spaced correctly within the stencil when you go to cut your design.
Select the green "Make It" button at the top to go to the "Prepare" screen. Here you can click on your design on the mat and drag it around until you're happy with the placement (remember to give yourself a border of freezer paper to protect the rest of your project). There's no need to mirror your image since the shiny side of the freezer paper is what will go against your fabric (the same direction you currently have it set up on your mat).
Click "Continue." Set your material to "paper" and select "freezer paper."
Because freezer paper is kind of delicate, I'd leave the cut speed normal so your cut is as precise as possible (and also because this is a stencil and those sharp corners will be important for transferring your design).
Want to use my exact design? Click here to go to Cricut Design Space:
Cut and Remove Your Stencil
Cut your design (As if! Your beautiful Cricut machine will do all the work for you! Isn't it wonderful?!) and remove your mat from the machine.
Carefully remove your stencil. Remember that the stencil is the OUTSIDE portion of the freezer paper, not the actual design, so try your best to keep it in one piece. My best advice to avoid tearing is to go slowly! You can throw away the "design" pieces, but be sure to keep any inside stencil pieces (like the inside of my "o" "a" and "e") that will be crucial for completing your design.
Iron Your Freezer Paper Stencil to Your Project and Transfer Your Design
Place your stencil on your project, shiny side down. Using your Cricut EasyPress or a steam-less iron, press the freezer paper to your fabric until it is adhered, giving careful attention to the edges and corners of your design (to avoid paint leaking underneath the stencil as much as possible).
Once your main stencil is ironed on, add any little inside pieces (like the inside of my "o" "a" and "e") and press them to your fabric.
I think I set my EasyPress to about 300º and only kept it on each section for a few seconds…or wait…did I use my iron? Mom brain is setting in and I can't remember. Anyway, those are the settings I'd use if I did use the EasyPress. I need a nap.
Using a foam paint brush, carefully blot paint into your design. I used regular craft paint and heat set it once it was dry (which, in my experience, still holds up just fine in the washing machine) but if you know your project is going to be washed a lot (like clothing), you'll want to use a paint specifically for fabric to be safe and then follow the instructions on the bottle.
Back to the blotting: an up-and-down motion works well to avoid paint leakage (as opposed to the regular back-and-forth painting motion). Also, you don't want too much paint on your brush. If you've never done a freezer paper stencil before, I suggest practicing on some scrap fabric first.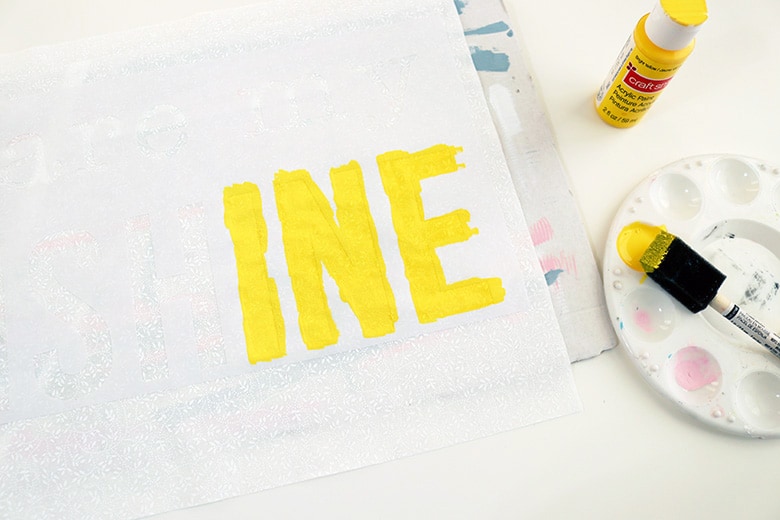 While you're practicing, might I suggest you color-match your paint to your project? Of course I wasn't thinking and blindly picked a bright yellow paint, forgetting that my pillow backing fabric was mustard yellow…so I totally had to redo everything.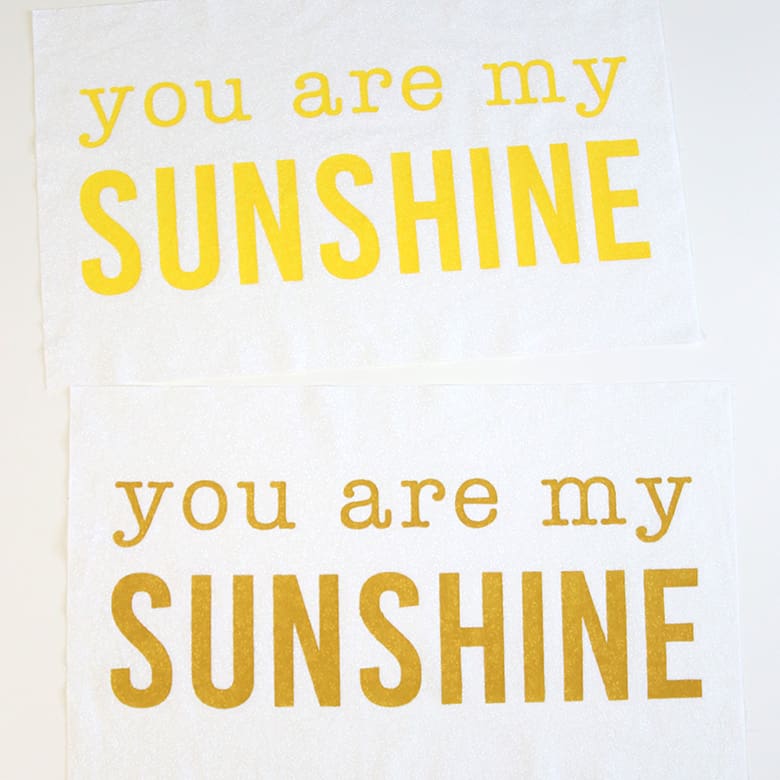 Oh well. I just made a second pillow cover out of the "mess-up" one, which I'll be giving away. And this is Reason #541 Why Aubree Hoards Extra Fabric.
While your paint is still wet, carefully peel up the freezer paper. Tip: The Cricut weeder tool (the dental pick looking one) actually works great for getting underneath the small pieces without smearing paint.
I suppose you could wait until your paint is dry before removing the freezer paper, but I'm always too impatient. I also like to touch up any sections that might have bled before it's all the way dry.
Let your paint dry completely, either overnight or according to your fabric paint instructions. If you used regular craft paint, heat set with your iron or EasyPress (be sure to protect either one with a press cloth in between just in case–an old t-shirt works great).
Easy Freezer Paper Stencils Using Your Cricut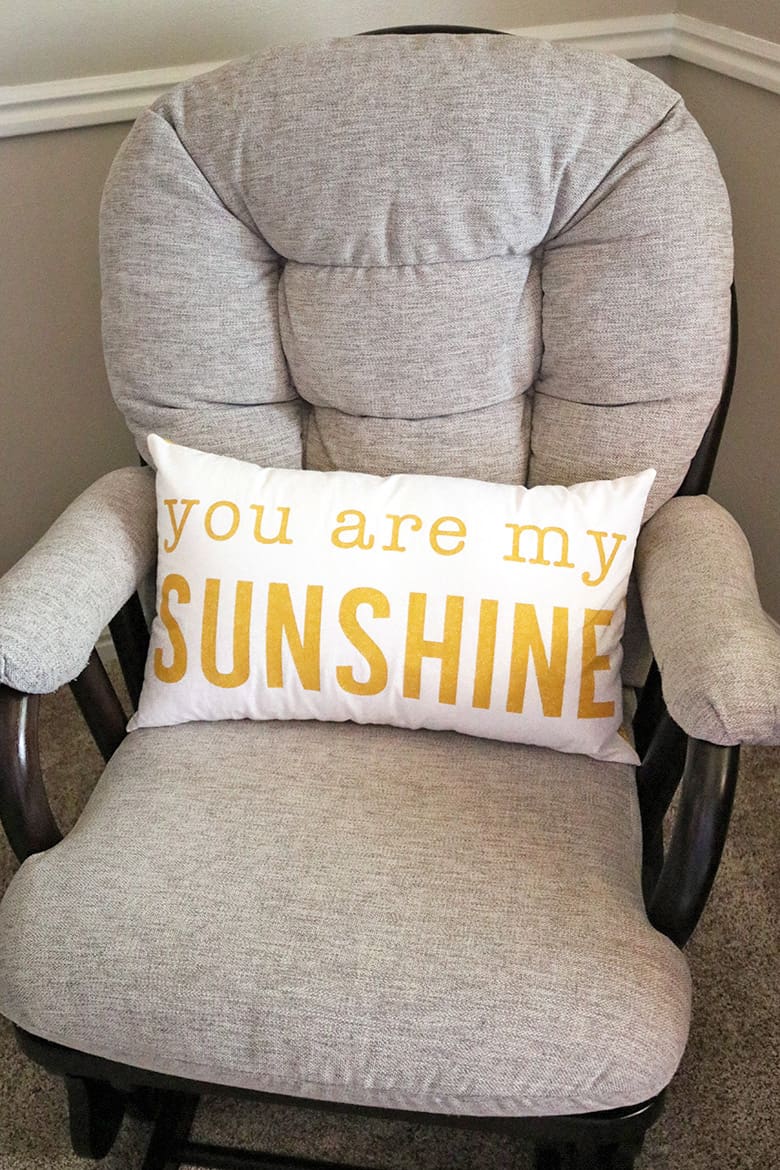 And ta-da! Your project is done! Or at least the freezer paper stenciling part. If you're making a pillow cover, check out my tutorial for how to make an envelope pillow cover.
(I actually put a zipper in this particular "you are my sunshine" pillow, so hopefully I can get that tutorial up soon–it is surprisingly easy to do and looks so professional!)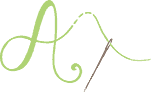 Don't forget to pin and save for later!