This simple ghost Halloween costume is so easy to make and is the perfect inexpensive Halloween costume for your toddler! No pattern needed!
We decided to go super simple for our family Halloween costumes last year and I made this easy DIY ghost costume for my toddler.
I try to pick our costume theme based on what he's enjoying at the moment, and he was in a phase of pretending to be a ghost, trying to scare us all the time (it was rather cute). I love making DIY Halloween costumes but I especially love when they're easy like this one (sorry, but this momma needs a break sometimes, haha).
This simple diy ghost costume is so much fun for toddlers. Our little guy was so adorable in it on Halloween night!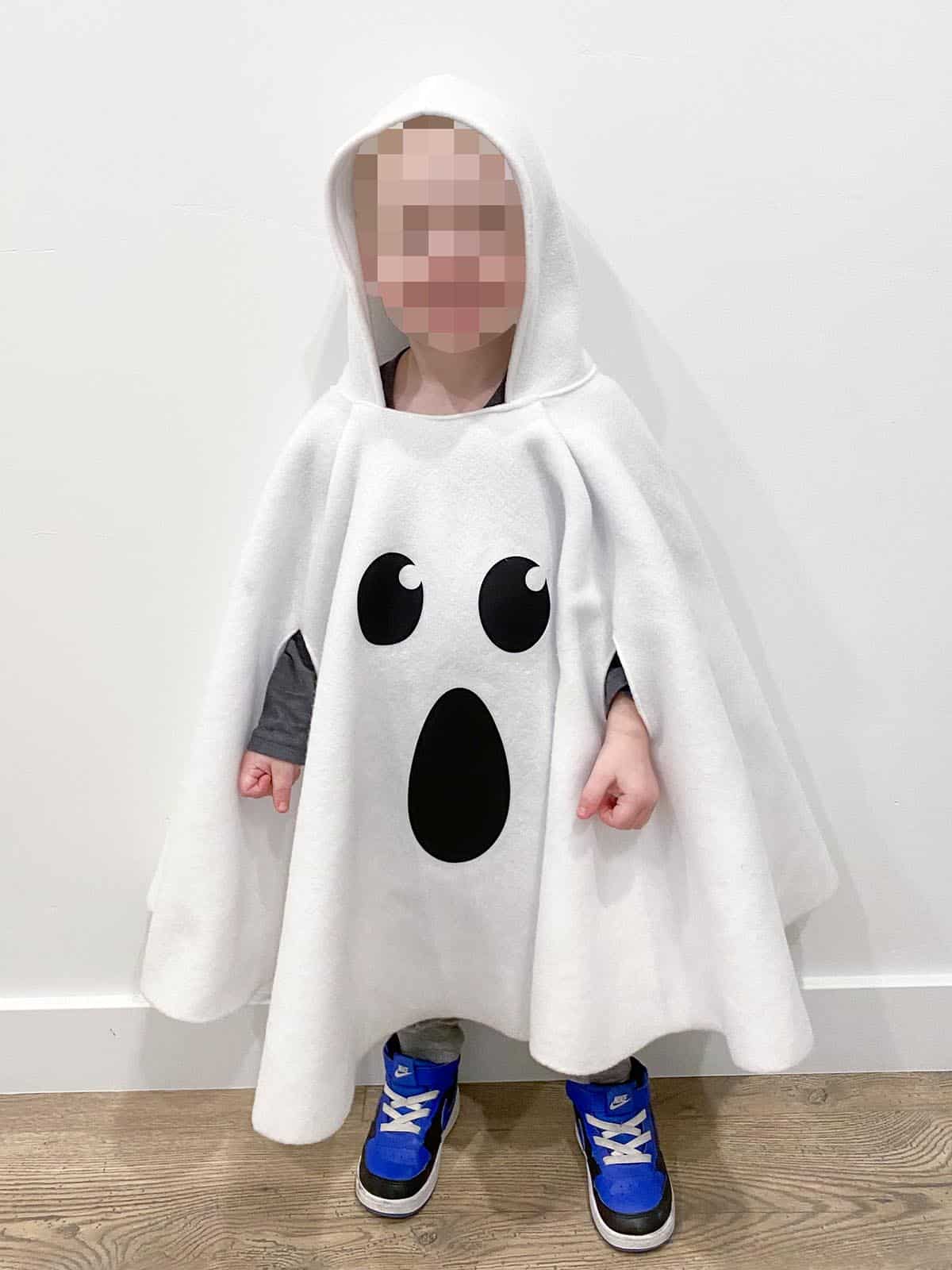 To round out the ghost theme, I whipped up a couple quick Ghostbusters t-shirts for me and my husband. Easiest costume ever!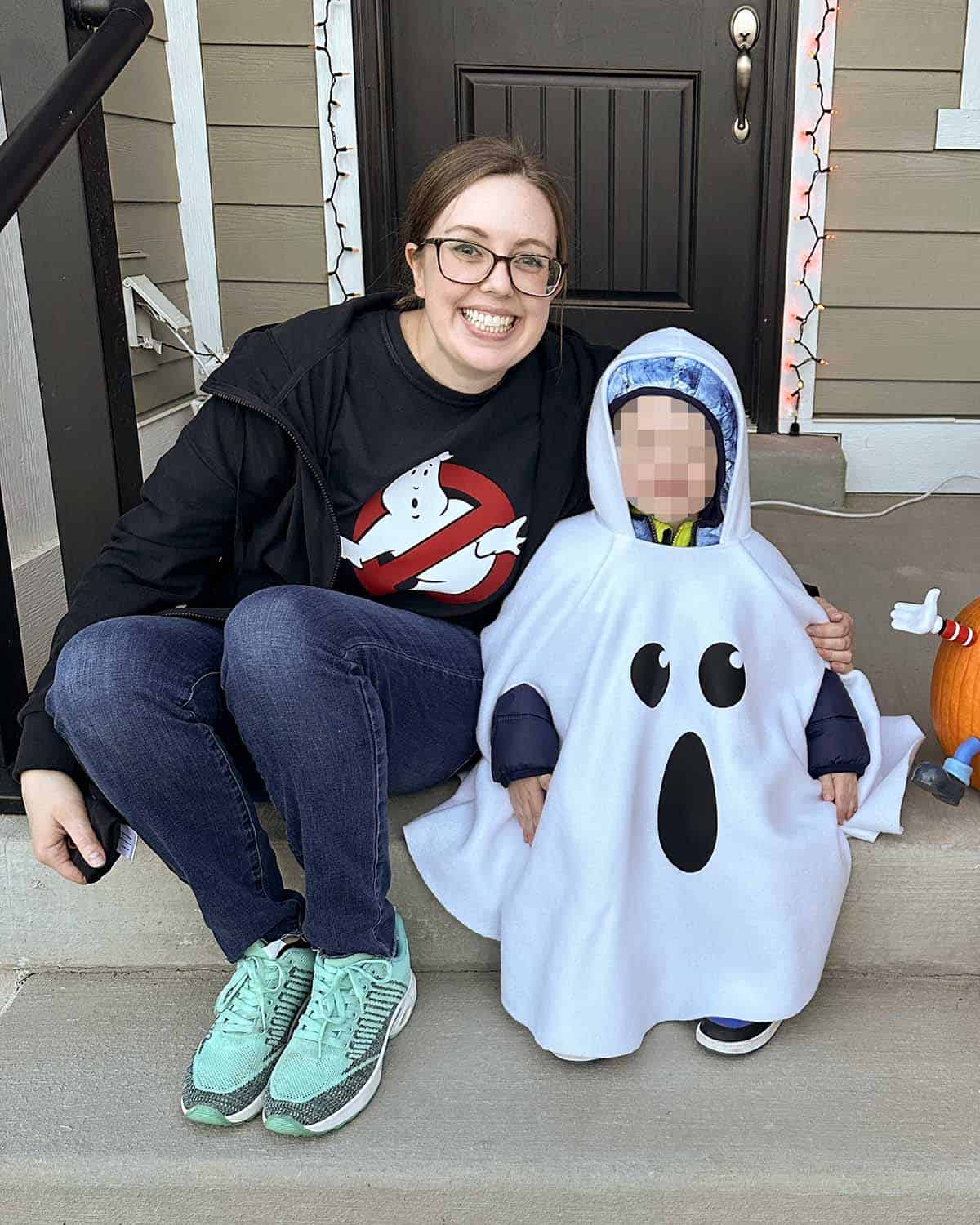 This post contains affiliate links. For more information, see my disclosures here.
---
More posts you'll like:
---
What you need to make a ghost Halloween costume
1.5 yards of white fleece (I prefer fleece for the anti-fraying and the warmth—we usually have cold weather on Halloween night—but you could go with another white fabric if you want)
sewing machine
fabric scissors
disappearing ink fabric pen and string
black iron-on vinyl (or you could also use black felt, black adhesive felt, or a stencil and fabric paint)
Cricut machine and Cricut Access subscription (the image I used for the ghost face requires a subscription, but you could easily create your own face with the free shapes or upload your own cut file)
white pants (optional—I just put my son in grey pants that he already had and called it good!)
How to make an easy DIY ghost costume
This ghost costume is essentially a fleece poncho with a hood. This is ideal for a small child; if your child is older/taller, you may need to adjust the process to make a larger poncho (it will probably require a bit more sewing).
Cut the fleece into a large circle
1. Lay your fleece on a flat surface. Fold it on a diagonal to make a folded-in-half square (I didn't photograph this part so follow my diagram below).
2. Fold again so the square is now in quarters.
3. Measure the middle (so you know the maximum size you can make the circle) and cut a piece of string that length.
4. Hold the string from the corner of the folded square and stretch it out, going in an arc, marking the arc on the fleece with your fabric pen (this is the blue in the diagram). Cut all layers of fabric along this arc (when you open the fabric, you will have a large circle, but don't open it yet). You don't necessarily have to use the string and pen method to mark the circle, I kind of eyed mine at parts. Be sure to save the excess fabric for making a hood later.
5. While the circle is still folded in quarters, cut another smaller circle from the center point for a neck hole.
6. My neck hole was about 5.5″ wide, so about 2.75″ when folded (your child's head needs to be able to fit through it, but don't make it too big or it'll be harder to sew the hood on later).
Make a hood
On the extra fleece, trace the hood of an existing hooded jacket or sweatshirt that fits your child, leaving extra material for seam allowances as well as error—you can always make it smaller later. You need two of these pieces, but pay attention to the right/wrong sides of the fabric and mirror the second piece before tracing/cutting. You can see I left about 1.25 inches on all sides of the hood:
Lay the two hood pieces right sides together and sew the back, curved part of the hood with at least a 1/4″ seam allowance. Turn it right side out and test this on your child to see if it fits front to back, keeping in mind that you'll still be turning the front edge under to finish it so it's okay if it hangs past their face a little bit.
If it fits, move to the next step. If it's too big, turn it inside out again and sew a closer seam, mirroring the first seam with a wider seam allowance.
Once the hood is the right size, you can trim the excess fabric a little closer to the seam if needed.
Turn the hood right side out and fold the opening of the hood to the inside to hem it. Since fleece doesn't fray, you can just fold it under once, or you can turn it under twice to hide the raw edges if you prefer.
Next, you're going to sew the hood inside the neck hole of the large circle of fleece you cut earlier. Have your child try on the hood and the poncho and position the hood inside the neck hole. Turn the neck hole inside to hide the raw edge and pin it to the poncho (you may have a couple inches of excess hood material which is fine). Pin all the way around the hood.
If your neck hole is wider than you want (mine was), you may have to gather or pleat the poncho a little bit to get the hood to fit right. In my pictures, you can see how I pleated the sides at the front so they would hit at about the shoulders (I didn't want to have a weird fold right down the middle). I definitely could have done this part better, but hey, we're saving time and money by not using a pattern!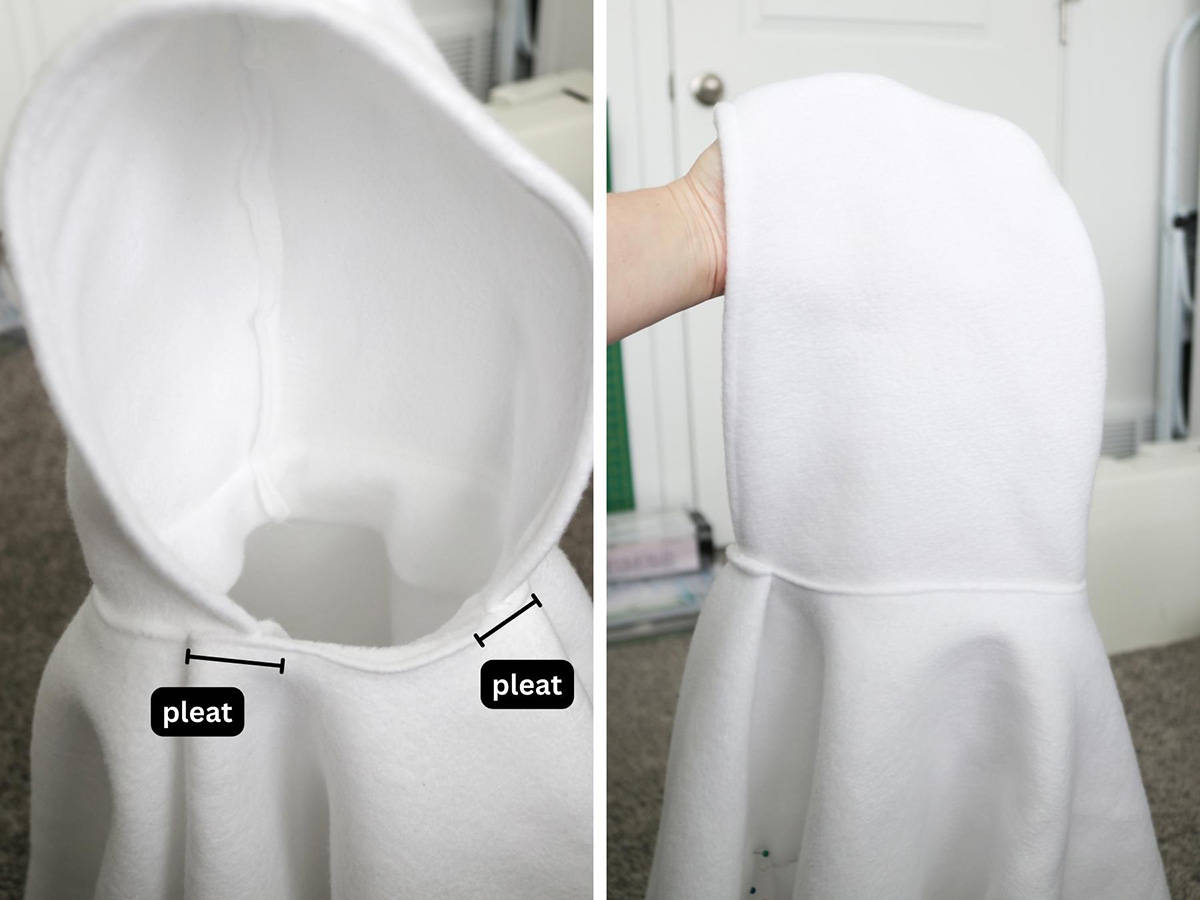 Once you've gotten the hood pinned in place, you can sew a seam all the way around, being careful not to catch the other side of the poncho while sewing. Then you can trim the excess hood material closer to the seam.
Make hand holes
Next, decide where you want to place hand holes in the poncho. This will totally depend on your child, so have your child try on the poncho and mark where you want the holes to go (wherever it'll be most comfortable for your child to have their hands). You can get an idea of where I placed mine in the image below.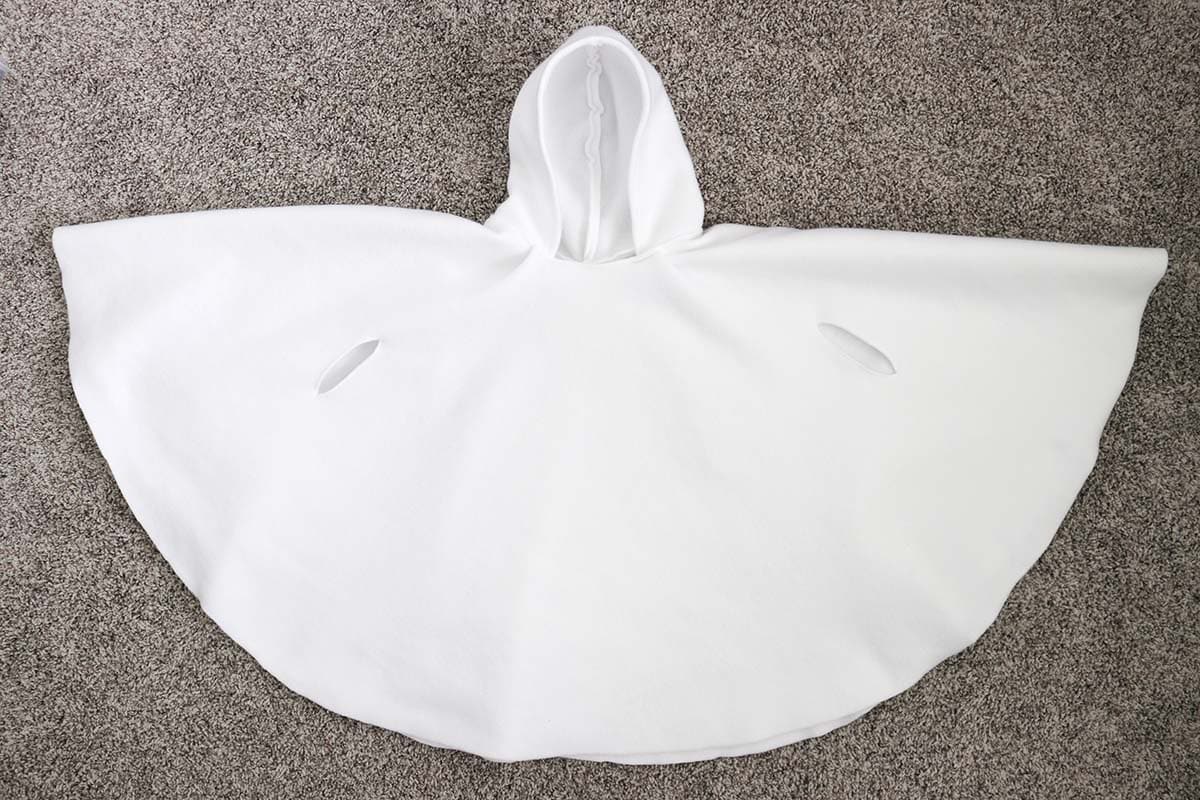 Cut a slit for each hand hole (mine were about 4″ long). If desired, turn the edges to the inside and sew around the hand holes to hide the raw edges.
Add a ghost face
If you want to duplicate my ghost face, open my Ghost Halloween Costume project in Cricut Design Space.
I wanted my face to look a particular way, so I changed the eyes from the original ghost face image I chose in Design Space (you're welcome to use either).
Once you've finished any edits, you can click Make It and follow the prompts to cut the face from iron-on vinyl. Don't forget to mirror!
Once your vinyl is cut, weed it and position it on your fabric (you may find heat resistant tape helpful here). Before pressing, have your child try it on to make sure you like the positioning. Then lay the fabric on a pressing mat and press with your EasyPress Mini.
And you're all done! Wahoo!
Other ghost halloween costume ideas
If you prefer to go the no-sew route, here are some other great ideas to make a toddler or kid's ghost costume:
Use a plain white bedsheet and cut eye holes from it (classic).
Amazon has several options for ghost ponchos that are fairly cheap, no sewing or diy necessary!
For a little girl, make or buy a white tulle skirt, iron on a ghost face to a white shirt, and put white ribbon bows in her hair.
Iron on a ghost face to a white hoodie and wear white pants and shoes for a simple ghost outfit.
Use an oversized t-shirt and a white beanie.
Feel free to complement any of these ghost costumes with white face paint, but I decided not to worry about face paint this year (I think I'm still worn out from my Batman and Joker Halloween costumes from a few years ago!).
Ghost DIY Toddler Halloween Costume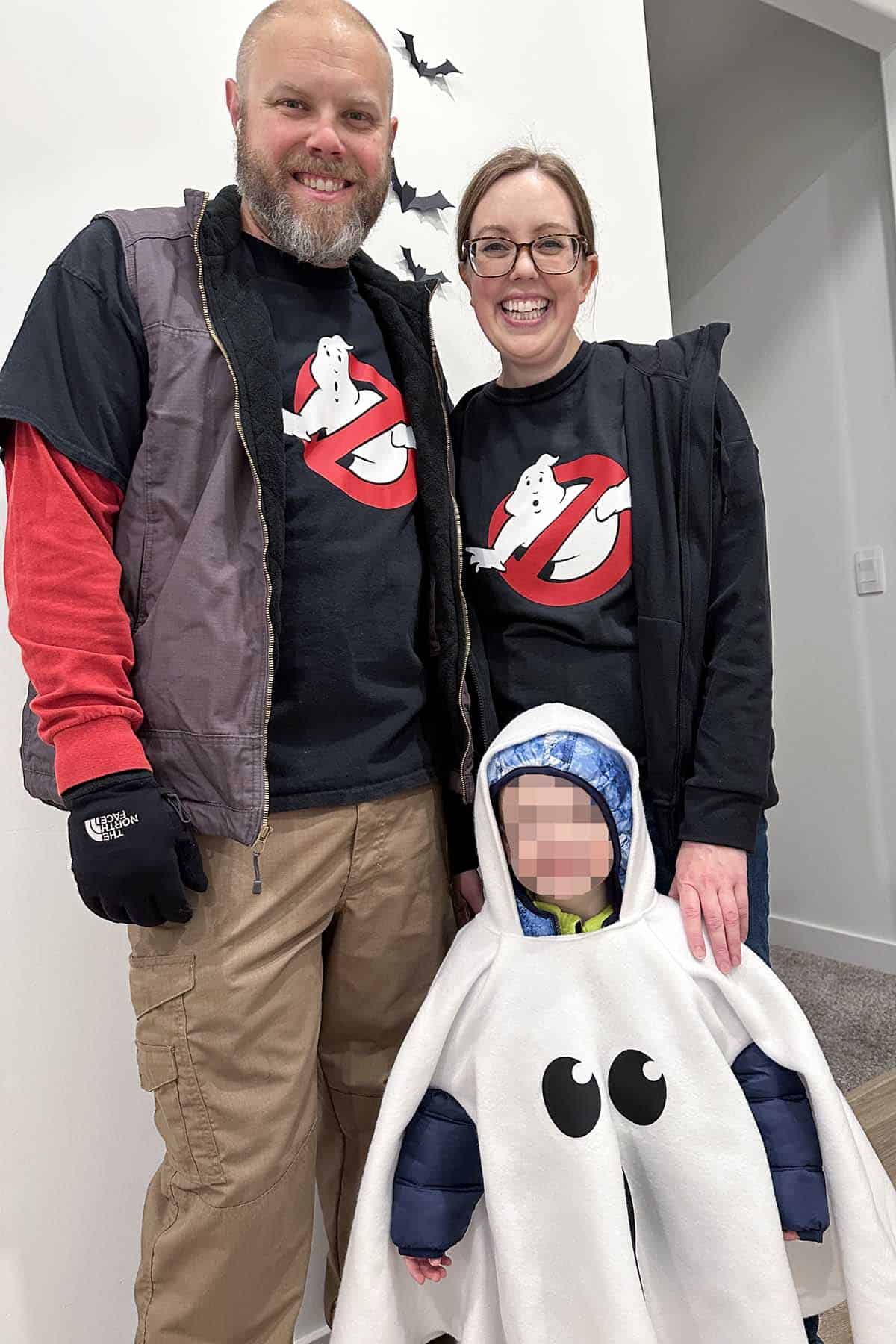 I hope you found this ghost costume tutorial helpful! This was a great costume for my toddler—and even better for mom since it was such an easy costume to throw together!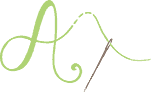 Don't forget to pin and save for later!