These Batman-themed family Halloween costumes turned out so fun! Get all the info on how these costumes were put together!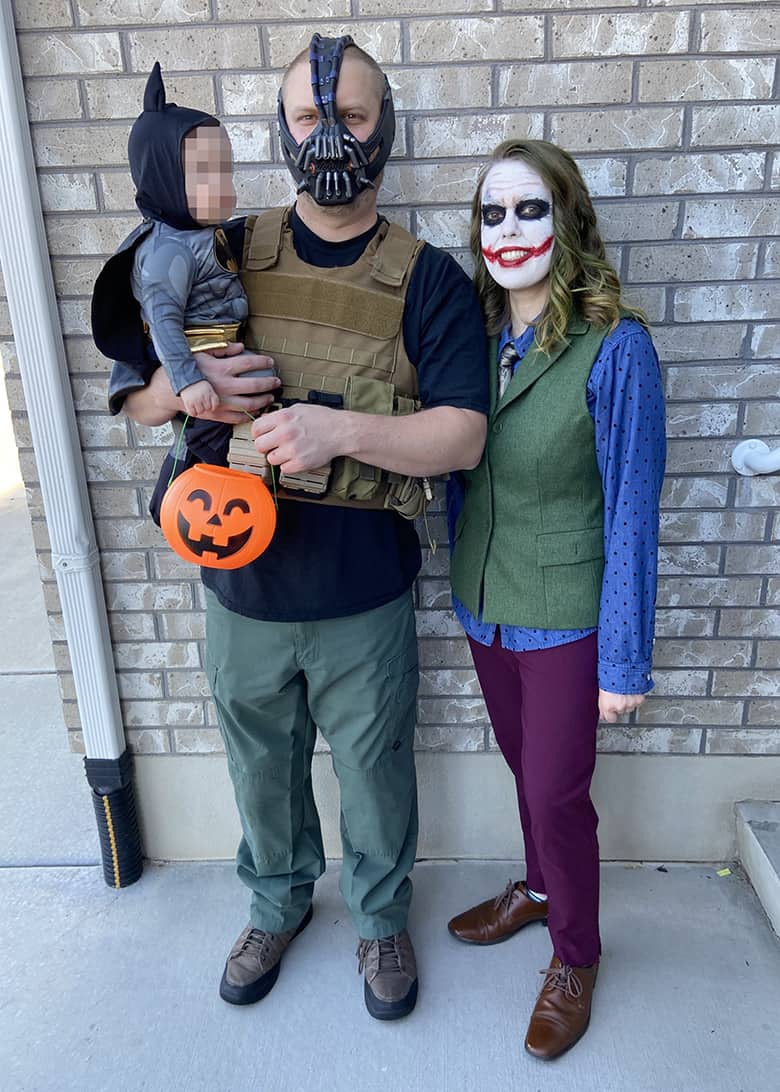 This post contains affiliate links. For more information, see my disclosures here.
Oh man, I struggled to decide what our family was going to be for Halloween this year. Not because I couldn't come up with ideas but because I wanted to be ALL the things. Having a baby in the mix makes for all kinds of fun family Halloween costume possibilities! And there's only so many years I'll get to do this so I gotta make it good!
It made so much sense for our little guy to be Batman this year, though. Ever since he could support himself sitting, he's been riding in the cutest "Batmobile" walker. He LOVES this thing–and my ankles have had more than a few bruises to prove it. We've had to get very good at dodging Batman when he's cruising in our kitchen. 😆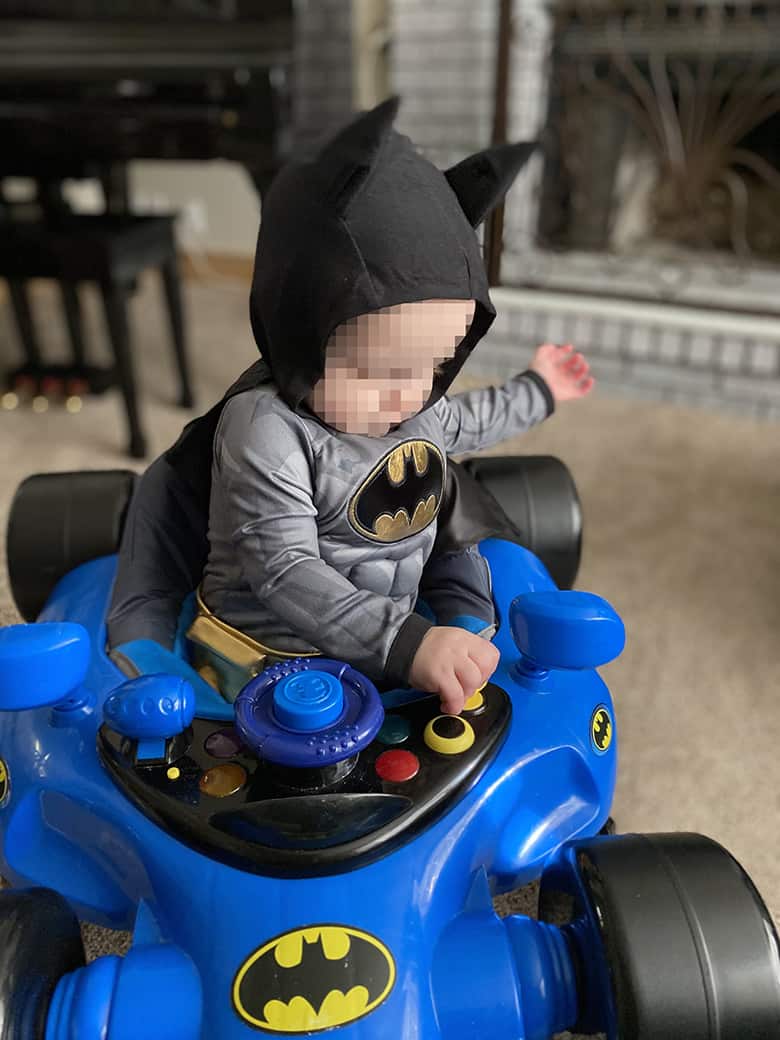 And come on, the Batmobile with a mini Batman is just adorable. 😍
[Side note: I've gone back and forth on this like crazy, but ultimately I've decided not to show my son's face on my blog. At least for now. So, sorry that you can't see his adorable face in these pictures!]
How to Make a Baby Batman Costume
You don't. You buy one because it was $15 on sale and that was cheaper (and more professional-looking) than anything I would've come up with! I found his costume at Target (watch for costume sales during October and use their app). Or check out the options on Amazon.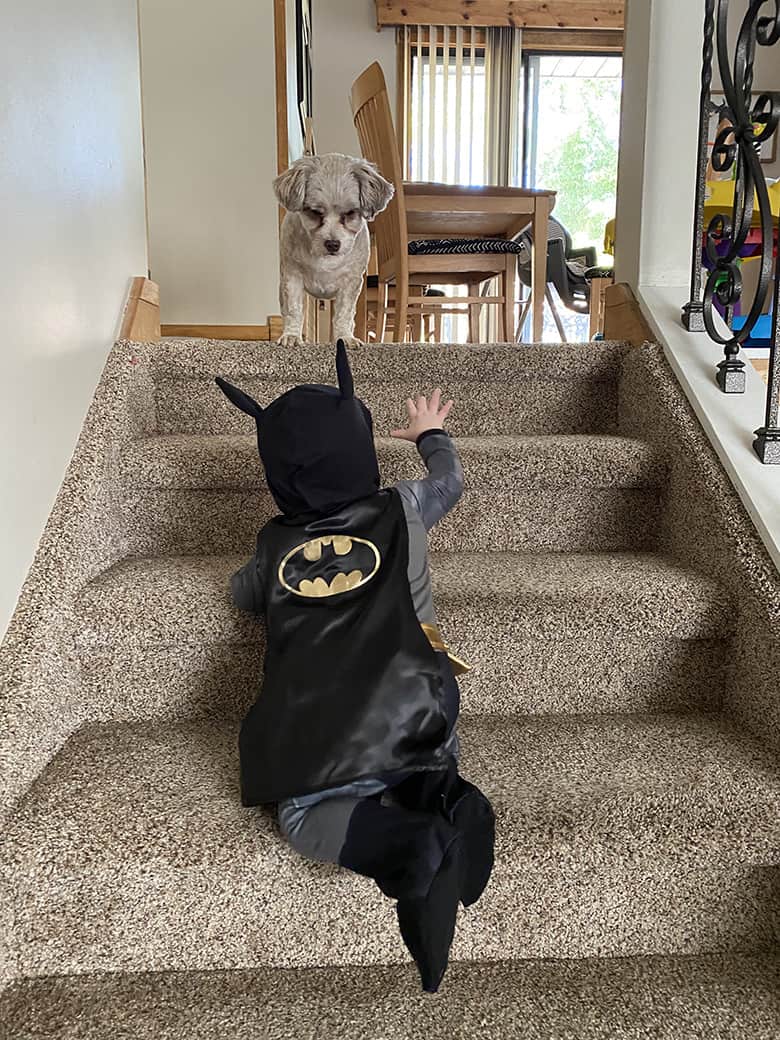 However, if you really want to make your own baby Batman costume, you could easily make a vinyl Batman logo to put on a onesie or make a DIY freezer paper stencil. Then make a simple cape and a mask out of felt (if you think you can get your baby to wear it). (This was my original plan until I priced everything out and decided to save myself the stress this year.)
How to Make a Bane Costume
We went super simple for my husband's Bane costume.
We purchased this mask, which was a little pricier than I wanted but…oh well (and now that it's after Halloween the price has gone down–what?! I guess try to buy it during the off-time for a better deal). It came a little squashed and needed some re-shaping so I heated it a little with a hairdryer and stuffed a small blanket in it (you could use a towel), making it as round as possible. I heated it and shaped it until it stopped folding in on itself. And then I left the blanket inside it until my husband needed to wear it.
My husband happened to have an old military vest from a friend, so he wore that over a plain black t-shirt. If you wanted, you could cut off the sleeves to be more like Bane but we decided not to. And then just regular cargo-style pants and brown shoes (or combat boots) and you're ready to go.
Wow, that was the easiest costume tutorial I've ever written.
How to Make a Joker (Dark Knight) Costume
My costume was the most intense of the three, mostly due to my makeup. The clothing part was fairly simple.
I found purple pants at Walmart that worked–not the perfect shade of purple, but close enough and I didn't want to mess with dye (even if my OCD considered it).
My husband let me borrow an old tie, and I found the blue button up shirt and the men's dress shoes at a thrift store, as well as a green women's blazer. It was between the green blazer or a white vest that I'd have to dye green…and, again, I vetoed the dye option.
How to Turn a Jacket (Blazer) into a Vest
Here is the jacket before I started my alterations: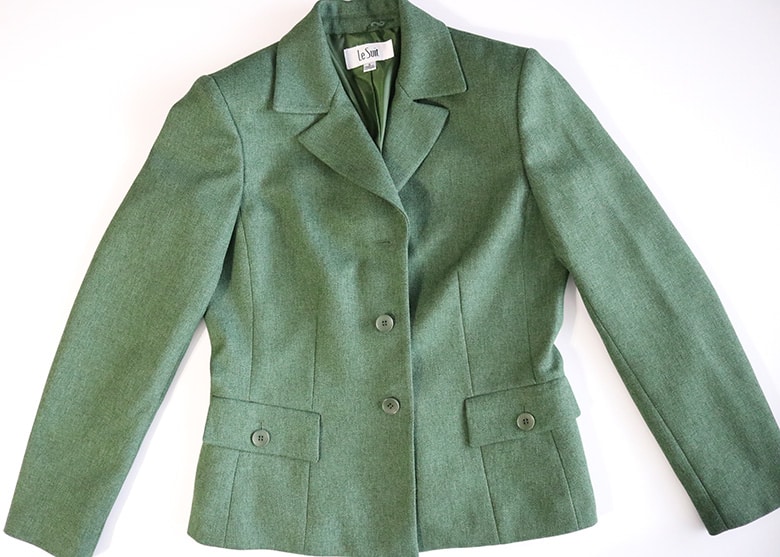 First, cut off the sleeves at the seam–cut just inside the seam so you don't have all that bulk. If your jacket has shoulder pads, cut those babies out and save them for another day. Just kidding, throw them away because NO one needs shoulder pads.
Next, turn your jacket inside out so it's easier to work with. Fold the edge in about 1/4″ and then 1/4″ again (so the raw edge is hidden) and pin. (I actually did both folds at the same time and pinned as I went which was a lot faster.)
Putting the narrow end of my ironing board through the sleeve made this part so much easier! Just keep rotating the vest around the ironing board.
To finish the sleeve, hand-sew using a slip stitch (YouTube it if you're not sure what that is, I promise it's not hard).
You can actually take in the sleeves as much as you want to give your vest the look you're going for. If I were going to be really particular about this, I'd use an existing vest I liked for a pattern. Instead, I just tried the vest on a few times while pinning and called it good.
How to Do Joker (Dark Knight) Makeup and Hair
If you read my post on last year's mummy Halloween costume, you know I don't claim to be a professional makeup artist. But, thanks to YouTube and a LOT of time, semi-professional Halloween makeup is totally possible!
The Joker hair and makeup took me about 3 hours overall. (I REALLY love Halloween if you didn't know…)
I started out by curling my hair, adding a TON of product and hairspray to make it flat and gross, and then sprayed it with some temporary green hair color. It actually helps that the Halloween hair color doesn't go on super concentrated–it just added that nasty green tinge. Oh, and if you're going for the Dark Knight Joker, make sure to part your hair way on the side!
For the makeup, I followed Alyson Tabbitha's UH-MAZING makeup tutorial. Seriously, just go watch this video and copy it exactly. I didn't end up with quite the level of detail as her makeup (I probably should have used the grease paints instead of the cream), but I think it turned out well enough.
I feel like my makeup looked 100 times better in person, pictures don't really do it justice. I also think my face shape was working against me a bit. Oh well, still pretty good for an amateur!
DIY Batman-Themed Family Halloween Costumes
And there you go! Baby batman and his two villain parents: a very successful Halloween!
Oh, and if you were wondering how my baby did with my makeup and my husband's mask, he wasn't even phased! He even woke up from his afternoon nap (after he'd already seen my makeup earlier in the day) and babbled to me while I changed his diaper like nothing was out of the ordinary.
Thanks for reading! Leave a comment below if you found this post helpful!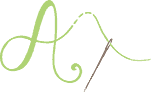 Don't forget to pin and save for later!