Halloween couples costumes are the best, and last year's Wizard of Oz theme was my favorite yet! Learn how I made this tornado costume from a laundry hamper!
Can I just say how awesome my husband is for dressing up with me, even though he hates couples costumes? But he knows how much I love them and how much I love Halloween, so he sacrifices once a year for this. It truly is a gesture of love.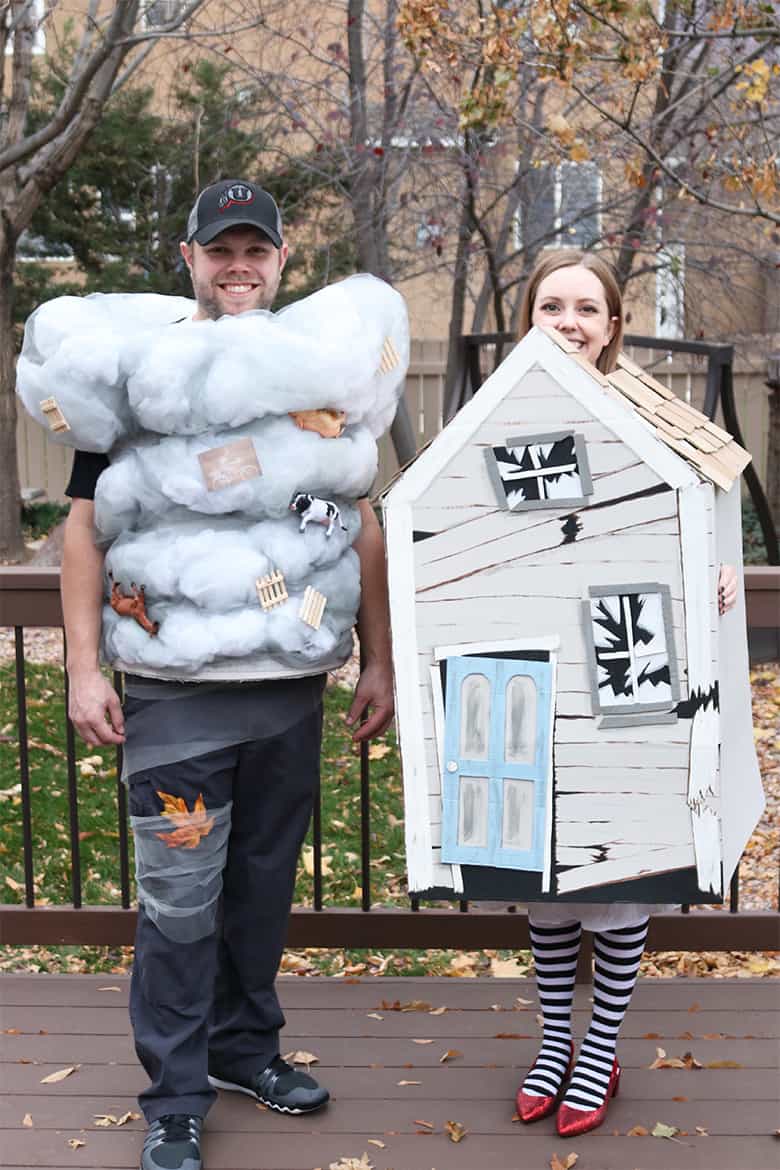 If you missed part 1 of this post, head to the Wicked Witch of the East DIY Tutorial.
---
"Make a Halloween costume" is one of the 31 items on my October bucket list. Grab your free printable October bucket list here!
---
This post contains affiliate links. For more information, see my disclosures here.
How to make a Tornado DIY Halloween costume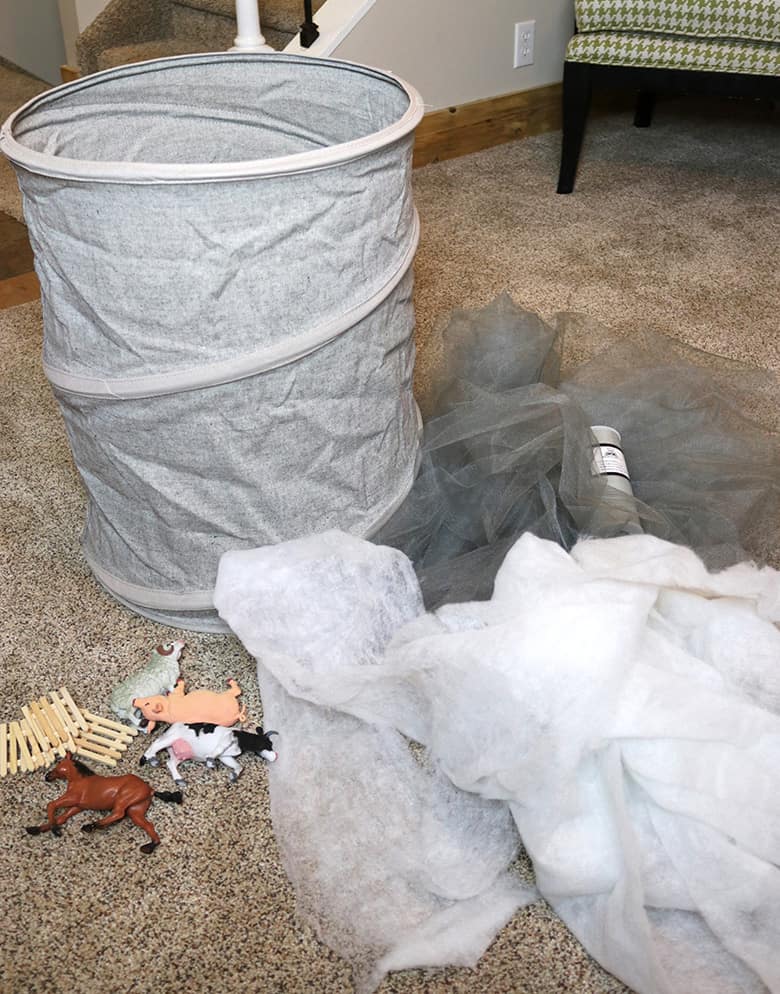 You're going to need:
a large fabric pop-up hamper

: in order to fit an adult, mine measured 18″ in diameter x 23.75″ in height (and even then, Jared had to shimmy in and out a little bit…)
old coat hanger (or strong wire)
wire cutters
batting scraps
doll house picket fence pieces: I found mine at Hobby Lobby, but

something like this

would work well
plastic animals: I found a pack of farm animals at Hobby Lobby
faux leaves
needle and strong thread or embroidery floss
---
First, cut out the bottom of the laundry hamper.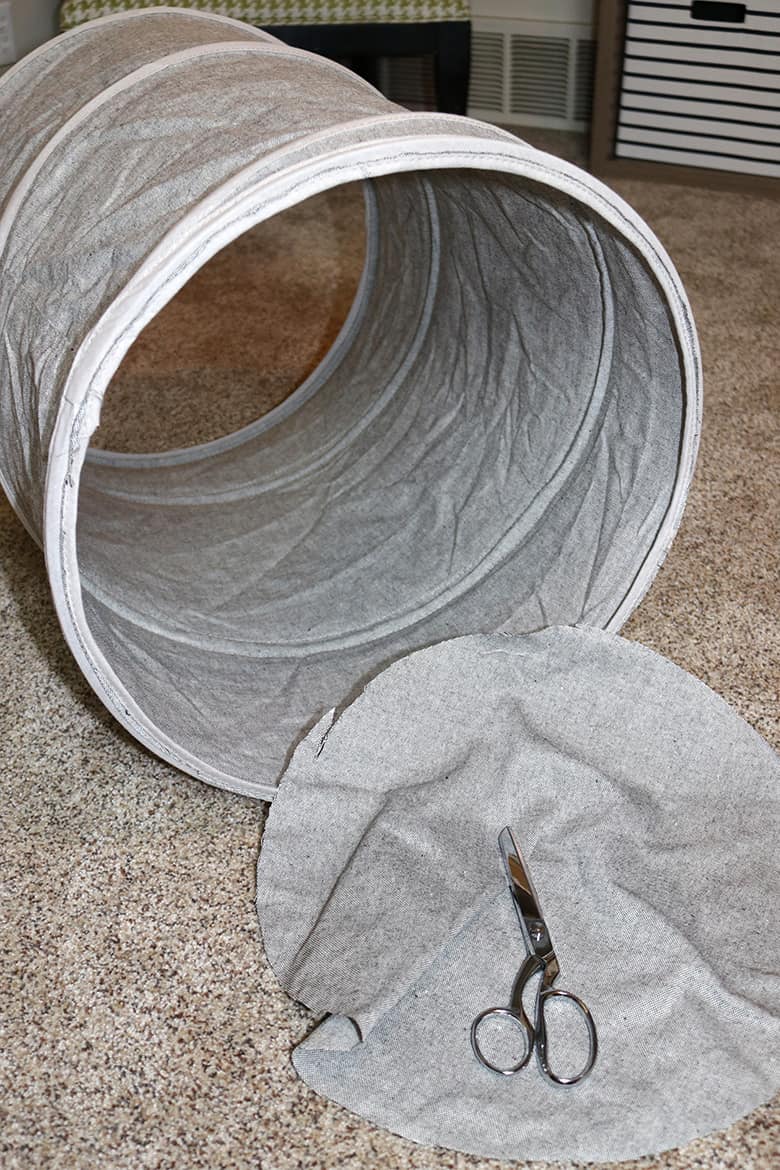 Try on the hamper and determine where you'd like arm holes and cut them out. I cut mine about 1/3 of the way down.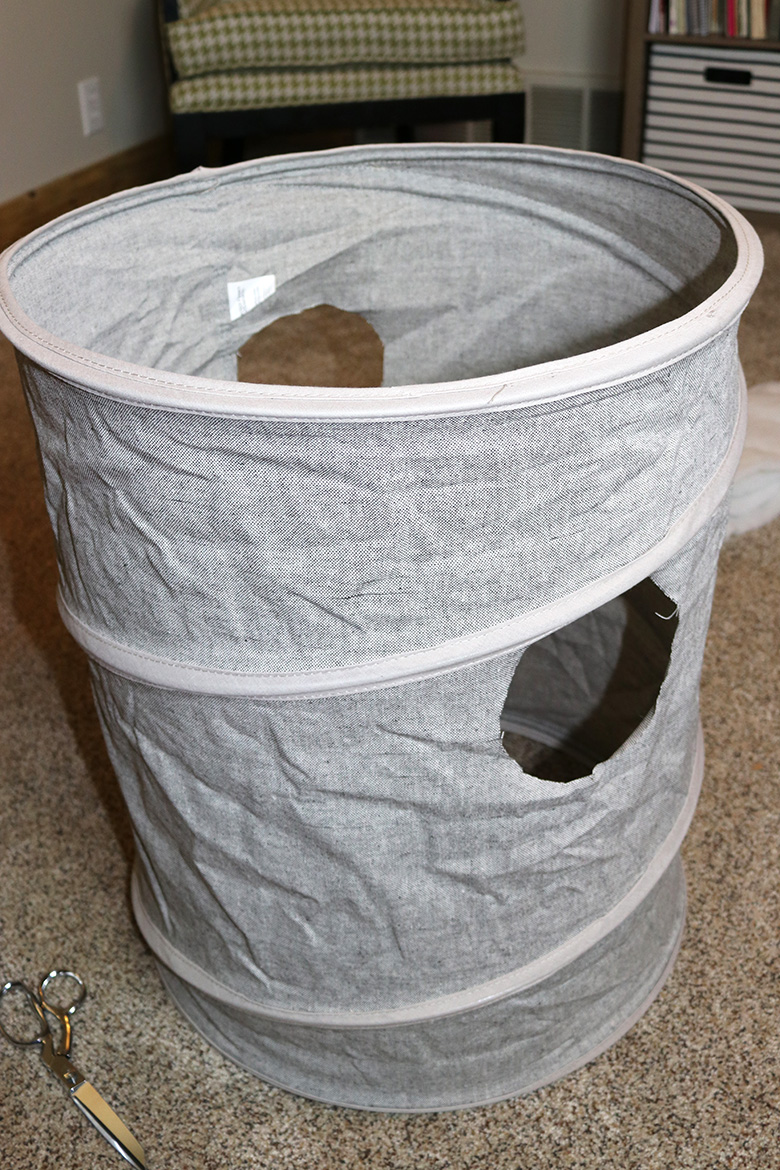 Using wire cutters, cut your wire hanger in two. Bend each piece into a half-circle shape (it doesn't have to be perfect). These will help the tornado to look fuller on top, instead of keeping the straight up-and-down shape of the hamper.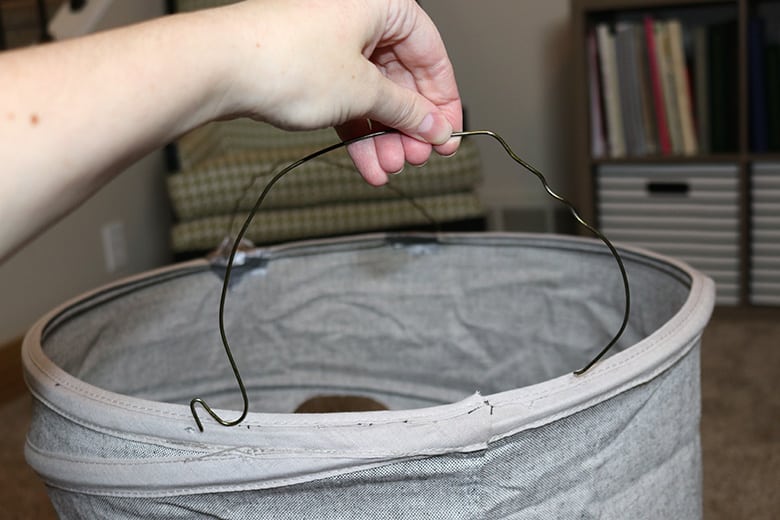 Attach the wire pieces to opposite sides of the hamper by duct taping the heck out of it. If you have a better way of attaching these, I'm all ears!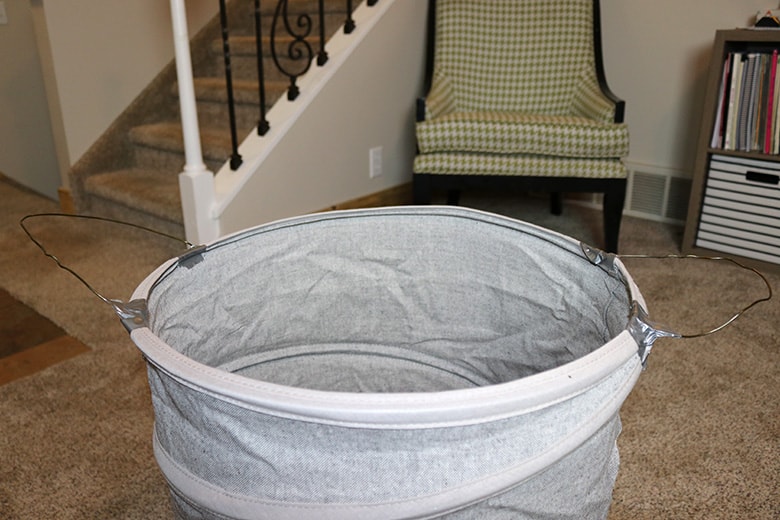 The wire wasn't wanting to stay upright, but it still served its purpose as you can see in the next photo: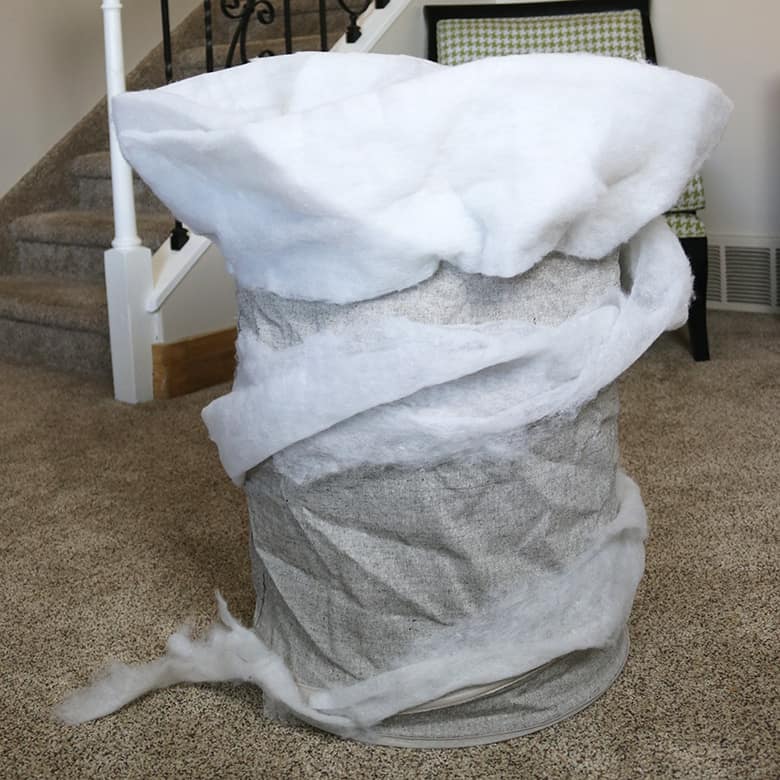 Wrap a large piece of batting around the top of the hamper. To help the wire stay upright, I made a "pocket" in either side of the batting and slipped the batting over the top of the wire.
Continue wrapping pieces of batting in a spiral going down the hamper, as shown, avoiding the arm holes. You can add more batting later, but this gives you an idea of where you're going.
Attach the batting to the hamper with hot glue, being careful not to burn your fingers. You could also sew it on with a needle and thread if you prefer.
Next, cover the batting with grey tulle and sew it to the hamper.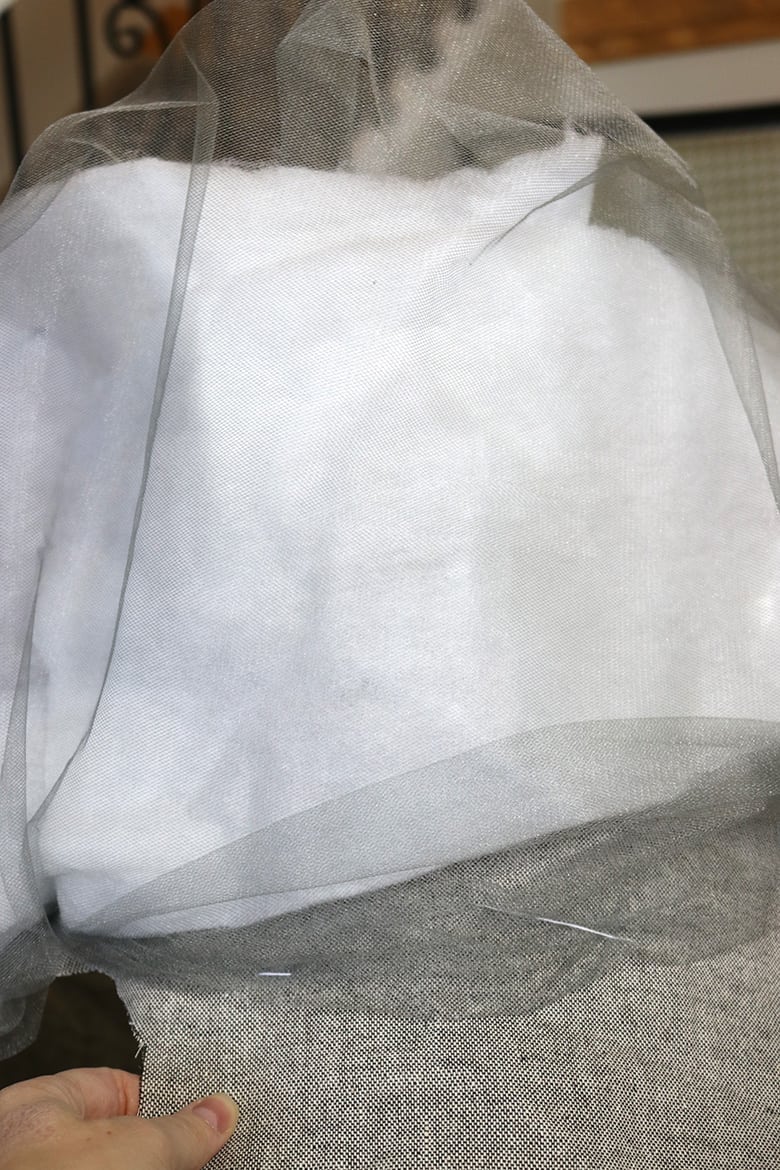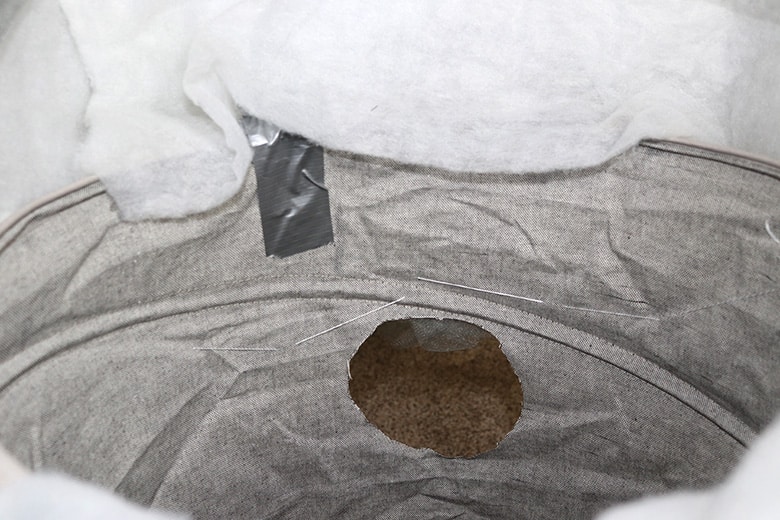 Continue covering your spiral of batting with tulle, sewing it on in sections, and stuffing it with more batting and tulle.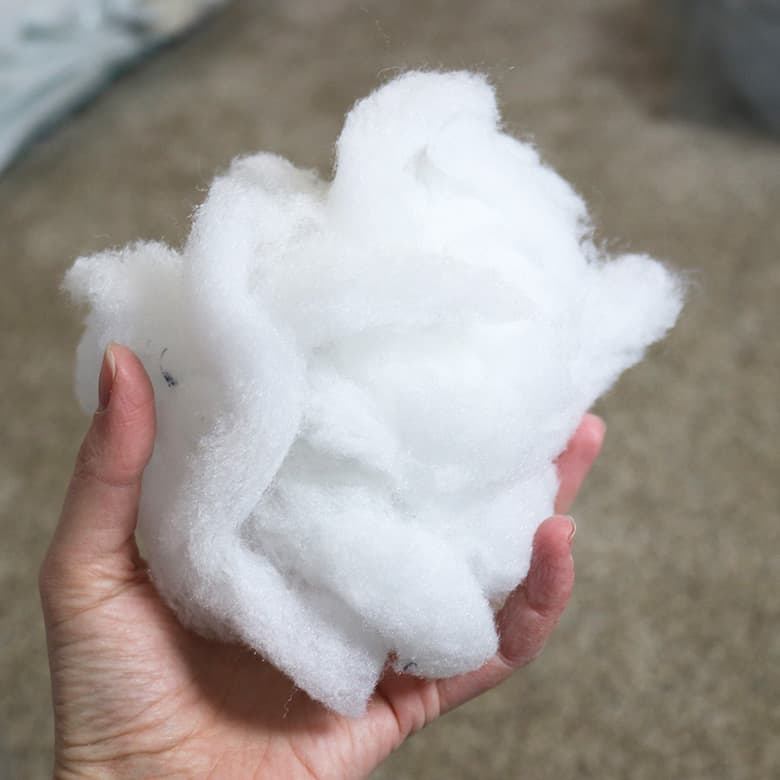 I don't have great pictures of this process, but think of it like a tube that you're sewing on all the way around the hamper–a tube of tulle that you're stuffing as you go, stitching on either side to secure it.
Add as much batting and tulle as you want to get the full, cloud-like look you're going for.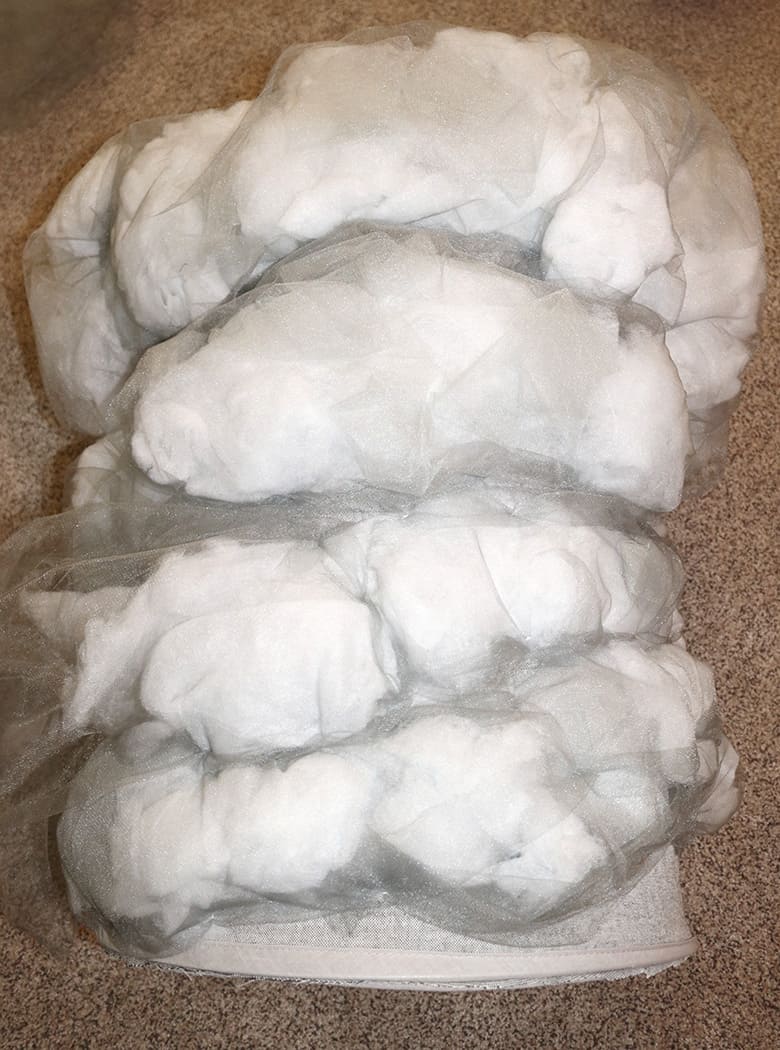 Once you're satisfied with your stuffing, you can add animals, fence pieces, leaves, and anything else that might get caught in a tornado. Hot glue worked great for this. I also printed a picture of the Wicked Witch on her bike (from the Wizard of Oz) and slipped it inside the tulle.
If you have extra batting and tulle (and time!), you're welcome to continue the stuffed tube process beyond the hamper so it can be wrapped around the wearer's legs. I didn't have much of any of those things (mostly the time), so I simply safety-pinned some tulle around one of Jared's legs and stuck some leaves inside. It worked for us!
---
And there you go! A super unique and fun couples costume. Fairly inexpensive and not too hard, right?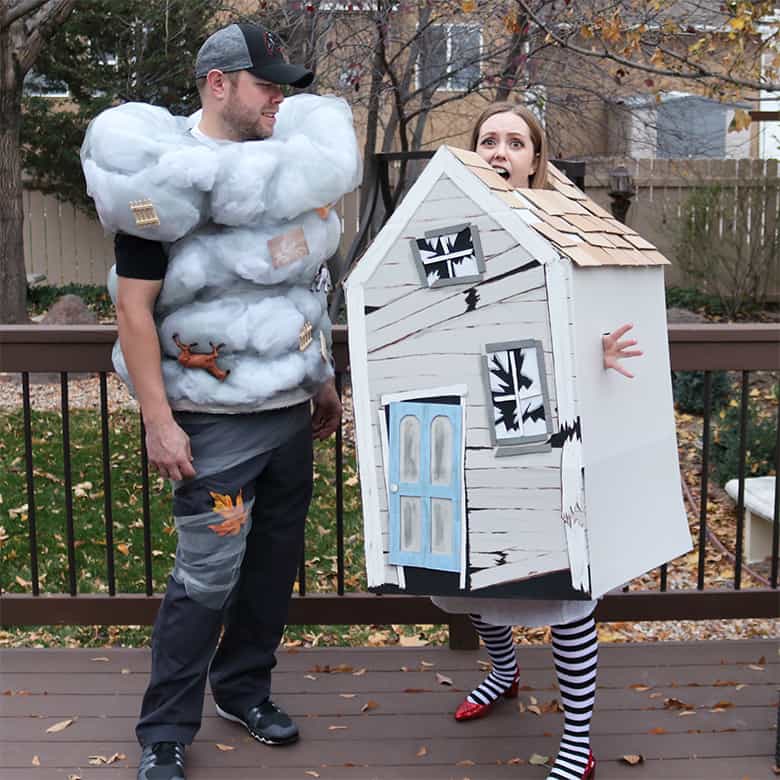 If you found this tutorial helpful, please share and pin to Pinterest!
Click here to go back to the Wicked Witch of the East DIY Tutorial.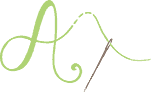 Don't forget to pin and save for later!