March is National Craft Month, which is super exciting if you love Cricut Mystery Boxes! Usually, multiple Cricut Mystery Boxes are released during the month of March to celebrate.
I have a full-blown addiction to Cricut Mystery Boxes. Actually, not even so much the boxes as the Cricut cuties. I can't help myself anymore and I am not ashamed. 😉 I love collecting those little guys (and the Cricut supplies are obviously super great to have on hand too…).
If you have no idea what I'm talking about or if you're new to Cricut Mystery Boxes, check out my post on Cricut Mystery Boxes here–it's everything you need to know on what they are, how to get them, and what came in past boxes.
And now that you're up to speed, let's talk about National Craft Month!
This post contains affiliate links. For more information, see my disclosures here.
What is National Craft Month and when is it?
In 1994, the Craft & Hobby Association named the month of March National Craft month as a way to help people discover new creative outlets and appreciate how truly awesome crafting can be.
I mean…this is basically every month at my house because I'm always crafting and always looking for new crafts to try…so yeah, I'm on board.
I actually had no idea there was a national crafting month until last year (2021) when Cricut released multiple Cricut Mystery Boxes that month to celebrate (and thus started my super fun addiction, much to the chagrin of my husband…jk, I think he's actually mostly supportive 😉).
I'm sure there are other ways to celebrate or acknowledge National Craft Month (in fact, Martha Stewart has 31 ideas to inspire you)…but buying Cricut Mystery Boxes is a very fun start and I highly recommend it if you're a Cricut crafter! (Because who doesn't love getting fun packages full of craft supplies right to your door?!)
Cricut and National Craft Month
For the past few years, Cricut has celebrated National Craft Month by releasing multiple Cricut Mystery Boxes during the month of March—roughly one a week, though sometimes boxes are released only a few days apart. Other months in the year usually only see one, maybe two, boxes released, so this is very exciting.
Plus, for the past few years, there have been 3 Cricut cuties released in those mystery boxes during Craft Month—which is amazing for us collectors! (To clarify, that was 1 Cricut cutie per box: 3 different Cricut cuties in 2020, 3 in 2021, and 3 in 2022—more details on that below.)
There's usually quite a bit of hype around Cricut Mystery Boxes, especially during March, so I can only assume Cricut will continue to release multiple boxes each March. (I am not a Cricut Product Expert, just a regular customer, so I don't receive any kind of inside information on this.)
How many Cricut Mystery Boxes come out in March?
This depends on the year, but the trend has been 3 or 4 boxes released in March, with 3 of them containing Cricut cuties. (5 boxes were released in March 2022 but one of them was a re-release.)
How many Cricut Mystery Boxes were released in March 2022?
The following boxes were released in March 2022:
March 10th: Glow Sticks and Graffiti, Coral Cricut Cutie
March 17th: Cool, Calm & Collected, Cobalt Cricut Cutie
March 22nd: Easter Egg Hunt, Lilac Cricut Cutie
March 29th: Monochrome Madness (no cutie)
March 30th: Halloween (no cutie) –this was a re-release of the October 2021 box
How many Cricut Mystery Boxes were released in March 2021?
The following boxes were released in March 2021:
March 5th: Blue Jean Baby, Denim Cricut Cutie
March 10th: Wine O'Clock, Merlot Cricut Cutie
March 22nd: Tropical Paradise (no cutie)
March 26th: Periwinkle, Periwinkle Cricut Cutie
How many Cricut Mystery Boxes were released in March 2020?
The following boxes were released in March 2020:
March 12th: Back to Basics, Mint Green Cricut Cutie
March 17th: Cutie Madness, Lilac Lavender Cricut Cutie
March 24th: Flower Power, Rose Pink Cricut Cutie
Are Cricut Mystery Boxes expensive?
This all depends on your budget, how often you craft, and whether the cost is worth it to you (you can find more advice on that in my Cricut Mystery Boxes post).
If you plan on purchasing all the boxes released during National Craft Month, then it will definitely add up. Which is why I highly recommend a Premium Access subscription!
You can find lots more information on Cricut Access here. And if you want to see just how much I saved in 2021 by having a Cricut Access subscription, check out my How to Save Money on Cricut Mystery Boxes post!
How do you find out about Cricut Mystery Boxes? How do you get one?
You can read all about this in my post on Cricut Mystery Boxes, but the short answer is to sign up for an email notification service, like the one I provide for free here:
I don't offer any guarantees, but I do my best to send you an email as soon as I notice a new box go up on Cricut's website!
How do you know what comes in Cricut Mystery Boxes?
For most Cricut Mystery Boxes, the Cricut Product Experts are given the boxes ahead of time so they can do YouTube reveals and/or list the contents on their blogs. They also usually know exactly when the boxes are going to be released.
In 2021, however, it seems the Product Experts weren't given any information (about the contents or when boxes would be released) for the month of March (and actually that lasted for a few months before they started doing their reveals again). So I guess we'll see how Cricut decides to do it this year. I kind of thought it was fun when the boxes were true mysteries!
No matter how Cricut releases the boxes, just remember that the higher-priced (Access-exclusive) boxes usually contain a Cricut cutie while the lower-priced (not Access-exclusive) ones do not. (The higher-priced boxes used to be $49.99 but it seems the price has increased to $59.99 this year—it looks to be a permanent change, sadly.)
National Craft Month and Cricut Mystery Boxes
However you choose to celebrate National Craft Month, I hope it's awesome and creative for you! And if you want to go my route and just buy a whole bunch of fun craft supplies to celebrate, I totally approve, especially if it includes a Cricut cutie. 😉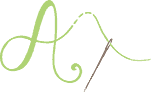 Don't forget to pin and save for later!