This is the best way to save money on Cricut Mystery Boxes! Cricut Mystery Boxes are already a great value, but you can save even more with these tips!
If you've been following my blog for very long, you know I'm a huge fan of Cricut Mystery Boxes. And when I say huge, I mean "stalk the Cricut website weekly (if not daily) and buy every single box released in a year" huge.
I may…have gone a little overboard last year. But I think the "shopping for craft supplies" hobby is probably just as fun as the "crafting" hobby. 😉
And those Cricut cuties are seriously so hard to resist once you start collecting them.
The good news is…even though I bought every single box in 2021 (wow, yeah…I really did that…with only 1 exception), I never spent full price for any of them. Keep reading and I'll share all the details on how to save the most money on Cricut Mystery Boxes!
This post contains affiliate links. For more information, see my disclosures here.
How to get discounts on Cricut Mystery Boxes
There's really only one way to save money on Cricut Mystery Boxes and that is to have a Cricut Access subscription. But, if you're familiar with Cricut Mystery Boxes, you know that most of them can't be purchased without having a current Access subscription anyway (the only ones that are available to anyone are the ones without Cricut cuties).
So now it's just a matter of which Access subscription is going to save you the most money…
How much money does Cricut Access save you on Cricut Mystery Boxes?
A Standard Cricut Access subscription (paid either monthly or yearly) gives you a 10% discount on all Cricut.com purchases, which includes Cricut Mystery Boxes.
A Premium Cricut Access subscription (paid yearly only) gives you a 20% discount on all materials purchases from Cricut.com, which includes Cricut Mystery Boxes. That means you save $8 on $39.99 boxes and you save $10 on $49.99 boxes!
The cost of a Premium plan is no different than the Standard Monthly, which is why I will always recommend this! You can read more about Cricut Access here if you're still wondering if it's right for you.
How much money I saved in 2021 on Cricut Mystery Boxes
Okay…let's get down to the numbers. This is actually kind of fun to look at…or really scary if you're my husband, because, yes, I really did spend this much at Cricut.com in a single year…shh, it's fine.
I bought every Cricut Mystery Box in 2021*, with the exception of the Blue Jean Baby Mystery Box in March (mystery boxes were true mysteries at that time and no one was notified when this came out, and unfortunately I missed it before it went out of stock…I learned my lesson).
There were 23 physical Cricut Mystery Boxes released in 2021.
I purchased 22 of these, but then purchased an additional 2 boxes of the Holiday Mystery Box and 1 additional of the Sparkle & Shine Mystery Box (which you can actually do if you have separate transactions—these were gifts for my sisters-in-law).
I had a Standard Monthly Access subscription until April before I upgraded to a Premium plan. I saved a whopping $229 by having an Access subscription! And if I had had a Premium plan from the beginning, my savings would've been $253, an extra $24! That savings basically paid for my Access plan two times over!
So, if you had purchased all 23 of the boxes in 2021 and had a Standard Monthly Access plan, you would've saved $116.50. If you had a Premium Access plan, you would've saved $233. That's a huge difference! Please, please upgrade to a Premium Access plan right now if you haven't already and if you plan to buy more mystery boxes in the future! (I go over how to upgrade plans in my Cricut Access post if you're not sure how to do that.)
*Note: I'm not counting Digital Mystery Boxes, which are entirely different and I don't always purchase those ones. FYI, the max discount you can get on digital boxes is 10% off, regardless of your Access subscription.
Can you use coupons on Cricut Mystery Boxes?
Yes, you can use a coupon code on a Cricut Mystery Box purchase…IF you have other items in the order (and usually your order still has to be over $50 for a coupon code to work). The coupon will only be applied to the other items in the order, not directly on the mystery box.
If you need to purchase other supplies at the same time, go ahead and apply the coupon code. But usually I don't bother (and mystery boxes come packaged in their own box anyway, so it doesn't save on packaging if you were trying to combine orders for that reason).
How do you get Cricut coupon codes?
You can usually find coupon codes from Cricut Product Experts (the inside bloggers or YouTubers who work for Cricut–I'm not one of them unfortunately), or sometimes you might receive one from Cricut for your first Cricut.com purchase. These are usually 10% off coupons and work on top of regular Access discounts (but again, mystery boxes are usually exempt from the discount).
How to save money on Cricut Mystery Boxes
I hope this post convinced you to upgrade to a Premium Access plan—if you buy as many mystery boxes as I do, the savings is totally worth it!
Should you buy every single Cricut Mystery Box that comes out, like me? Well, maybe not…I admit it might be a tad excessive…
I definitely don't want to tell you to buy all the mystery boxes if you don't have the budget or if you won't use the supplies that come in them. But hopefully these tips help you save as much money as possible and get you the most value for your money when you do want a mystery box!
Let me know what you think in the comments! Are you as hooked on Cricut Mystery Boxes as I am?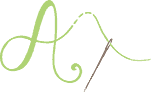 Don't forget to pin and save for later!