These paper crafted hot cocoa mugs are the perfect simple DIY gift this holiday and winter season! Get my Cricut Design Space project, slip a hot chocolate packet inside, and you've got a fun "cup of cheer" to share with someone!
I love hot chocolate season! For me, that's anytime in the fall or winter, though I'm not judging if you're a year-round hot chocolate drinker.
I like to keep several flavors of hot chocolate on hand (Stephen's hot cocoa is my favorite), but since I'm the only one who drinks it in my house, sometimes I resort to the individual packets of hot chocolate mix. These little packets make the perfect small gift for someone, especially in a DIY paper crafted mug "pocket"!
This craft comes together quickly and is a fun winter and Christmas DIY gift idea! It's the perfect small gift for coworkers, neighbors, ministering sisters, your kids' teachers, and more!
This post contains affiliate links. For more information, see my disclosures here.
P.S. This is THE BEST insulated mug for hot chocolate. I finally bought one this year and now want one in every color. It would make a fabulous Christmas gift alongside this DIY "cup of cheer" paper craft if you want a fancier gift.
---
More posts you'll like:
---
What you need to make hot cocoa packet mugs
Cricut machine: I used my Maker 3, but it would work on the Joy Xtra as well. Check out this post for my unboxing and honest review of the Joy Xtra!
cardstock: I love Cricut cardstock because it cuts so beautifully with their machines (as it should)! I used five different colors of cardstock, but feel free to change up the colors for different mug variations.
Cricut pen: I used a 1.0 marker for bold text, but you could also use a gel pen.
glue: this is my favorite glue for paper crafts, and you're definitely going to want that precision tip!
tweezers, optional but helpful (I use the ones in this kit)
Cricut Access subscription: the images used in this project require an Access subscription. Check out this post all about Cricut Access to see if it's right for you!
hot chocolate packets of your choice: I used the Swiss Miss packets from Costco as an example (because that box is going to take me forever to use up!)
candy canes, optional: the mug will be a little tight but you should be able to stick one candy cane in with the hot chocolate if you want
How to make hot chocolate gift holders from cardstock
Customize in Cricut Design Space
Open my Cup of Cheer Hot Cocoa Gift project in Cricut Design Space. Customize as needed. If your hot chocolate packets are larger than the standard Swiss Miss ones, you will want to resize the mug to be larger. You can also change the colors on the Canvas to match your colors of cardstock.
Cut with your Cricut
Once you've finished making any edits, click Make It. Choose On Mat as your load type. I recommend doing at least one test cut first, but then later you can adjust the number of project copies on the Prepare screen to make as many mugs as you need.
Click Continue and select your material settings (I used Medium cardstock). Follow the Design Space prompts to have your machine draw and cut the pieces.
When removing cut pieces from the cutting mat, flip the mat upside down and peel the mat away from the cardstock, keeping the cardstock flat on your table so it doesn't curl.
Assemble the mug
Glue the smaller mug (the top layer with the text) onto the background mug. Remember that you want to leave the top open for a hot chocolate packet, so only glue around the very perimeter and the thin top line. The handle can be glued down as well. (White on white is hard to see, so the red markings in the first image below are to show where I applied the glue.)
Next, glue the outline bow to its background piece. I find it easiest to apply glue to the outline, then lay the background piece on top (it'll be upside down), and line them up carefully. Use tweezers to help hold these smaller pieces if needed. Glue the bow to the mug (the bow should be centered between the top and bottom of the handle).
Using tweezers again, apply glue to the snowflakes and glue to the mug.
Wait until the mug is completely dry, then slip a hot cocoa packet inside, as well as a candy cane if desired, and gift to someone in need of a cup of cheer!
DIY Hot Cocoa Mug Gift Idea
I hope you have fun making this easy Christmas craft! You can't go wrong with giving hot chocolate as a gift, and this paper craft mug makes it so adorable.
Happy crafting and hot chocolate giving!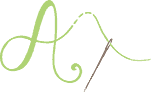 Don't forget to pin and save for later!