Learn how to make easy paper bats with your Cricut and make an awesome Halloween bat wall! Plus, the very best way to hang paper bats!
The Halloween season is upon us and bats have completely overtaken my house.
Paper bats, that is.
I made a handful of these bats last year, but I think I've quadrupled the number this year. It's like we're in our own little bat cave.
These paper bats are so easy to make and they add so much to your Halloween decor! It's an inexpensive DIY, too, so basically we're checking all the boxes here.
The best part is that I designed these bats so your Cricut does all the work, including scoring the folds, for you. If you're looking for easy Halloween decor, this fun craft is totally for you!
This post contains affiliate links. For more information, see my disclosures here.
---
More posts you'll like:
---
Where can you hang paper bats?
Paper bats are such a versatile Halloween decoration! You can hang them:
on a blank wall
across a mirror
on kitchen cabinets
on your front door or front porch
on a fireplace
on tree branches (like if you have a faux Halloween tree as part of your decor)
in your craft room (who says you can't decorate your craft room for holidays?!)
at your Halloween party (church parties, classrooms, etc.)
Paper bats also make a great backdrop for photos! Don't forget to capture some pics of everyone in their Halloween costumes this year!
What you need to make Halloween bats
black cardstock (black construction paper or regular black paper would work too, but I prefer the sturdiness of cardstock)
a Cricut cutting machine: I have the original Maker and the Maker 3, I love both!
a StandardGrip mat, fine point blade, and scoring wheel
a brayer tool: I always recommend using this to press materials to the cutting mat for the best cut
a phone or tablet if using the SnapMat feature
an Access subscription: the bat images I used all require an Access subscription, but you could also find free bat images or upload your own. Check out this post all about Cricut Access to see if a subscription is right for you!
How to make paper bat decorations
Customize in Design Space
Open my Bat Wall Decor project in Cricut Design Space. I chose a few different bat shapes in the image library, but you're welcome to add more or use just one style if you prefer.
I made my bats different sizes, some small and some medium-sized. I think I might do some large bats next time, but I liked that the small bats allowed me to use up a bunch of my cardstock scraps with Cricut's SnapMat feature!
The number of bats you cut is totally up to you. You can duplicate the bats from the Canvas, or you can adjust the project copies on the Prepare screen.
On the Prepare screen, you will probably want to rearrange the bats to maximize the space on the mat, or you can use the SnapMat feature to perfectly fit the bats on smaller scraps of cardstock.
How to use SnapMat with Cricut
SnapMat only works from the Cricut Design Space app, not the desktop version, so you'll need to use your phone or tablet.
Once you click Make It and select your Load Type, you'll get to the app's version of the Prepare screen. Find the SnapMat camera icon and click on it. Set up your mat with all your cardstock scraps (leave a 1/4″ border on the mat since the area outside of that isn't useable cutting space). Go over your cardstock with a brayer to make sure it's really adhered to the mat (especially if your mat has lost some of its stickiness).
Once your material is ready, use your phone or tablet's camera to position and scan the mat (this part can be a little fiddly, so it may take you a second to get it to scan—do your best to hold your phone flat so the blue dots are on the middle lines and center the mat within the frame).
Once scanned, you can position your images over your material, rotating them as needed. If your images aren't fitting, you can click the three dots and either move them to another mat or hide them.
I did this whole process multiple times, usually cutting only one of the three mats in the project at a time and then starting over.
Finish scoring and cutting the bats
Continue following the Design Space prompts to score and cut your bats. You will first be prompted to use the scoring wheel.
After your Cricut machine scores the bats, you'll be prompted to switch out the scoring wheel for the fine point blade.
Once your bats are finished cutting, carefully remove them from the mat (curl the mat away from the material rather than the other way around so you don't bend your material).
Fold the bats on the score lines
Each bat will have two fold lines, one on either side of the body so the wings will look 3-dimensional. If you lay your bat on a table, you'll be folding the wings up, away from the table (if your cardstock has a front and back like the textured Cricut cardstock does, you may want to pay attention to that here). You could use a bone folder to get a crisp edge, but I just used my fingers.
Now you're ready to hang your bats!
What should you use to stick bats to the wall?
If you're wondering how to hang paper bats on a wall, you've come to the right place! Please, please…do NOT use adhesive dots or glue dots, they will most likely ruin your walls and paint—they're meant for permanent applications! I don't really recommend double-sided tape—also too sticky. You could use masking tape on the back of the bats, but I have an even better solution.
My absolute favorite product for sticking paper bats to the wall is Gorilla Glue Mounting Putty. It's removable, repositionable, and it won't damage or leave residue on your walls. It's similar to the blue Loctite putty, if you've ever used that, but it's so much better. In my experience, the Loctite putty often leaves blue residue or grease-like marks. The Gorilla putty doesn't do that, or get stringy and dried out like the blue stuff, either.
How to hang paper bats on a wall
To use the Gorilla Glue putty, just tear off a small piece, roll it into a ball, and stick it to the middle of the bat on the backside. Then stick the bat to the wall or wherever you want! You can easily reposition as needed.
There's not really a wrong way to hang paper bats, but I like to vary the direction my bats face (so, I kind of alternate between having them point northwest and then pointing northeast…haha, that sounds so scientific, it's not really). For natural-looking bat formations, try curving your arrangement of bats (like I did on my kitchen cabinets) or have them taper on one or both ends of the arrangement. Again, you can't go wrong! Just start sticking them on the wall and see what you like.
At the end of the season, just remove the putty from the bats and store it in the packaging it came in or in a ziplock bag. Save your paper bats somewhere where they won't get crushed (like a tin or shoe box) and use them again next year!
Variations for paper bats
While black bats are the classic look for Halloween, feel free to branch out with colored paper! I think a pastel pink bat wall would be so gorgeous! Or maybe make all your bats from white cardstock for a minimal look.
If you have younger kids, they may enjoy adding googly eyes to the bats…I haven't tried it, but I bet it would be adorable.
DIY paper bats for Halloween
I hope you have been inspired to make your own bat wall! This is such a fun Halloween craft project and makes a huge impact in your space. You're going to love your paper bat infestation!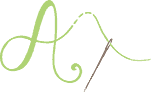 Don't forget to pin and save for later!